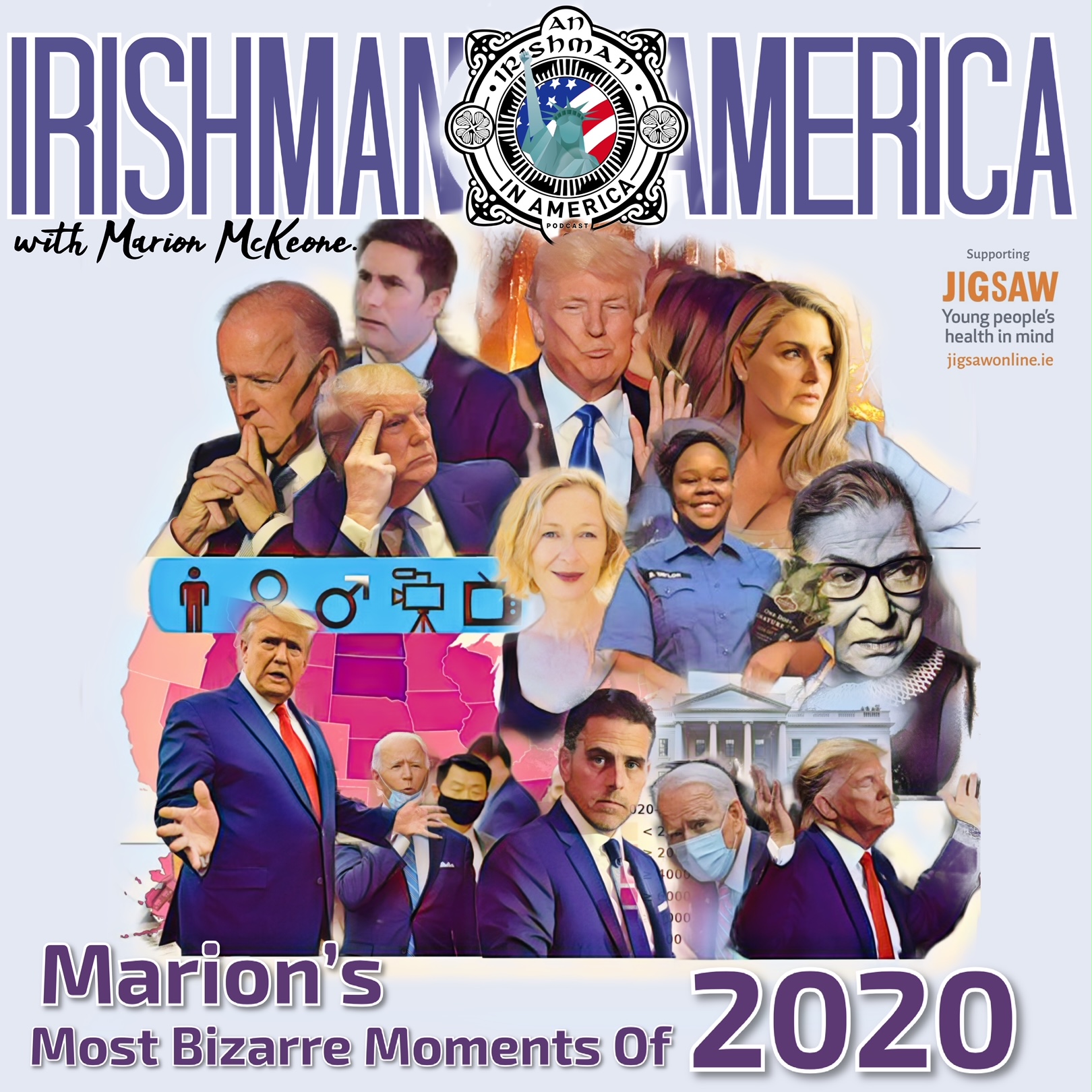 It's been a year that defied all the odds and expectations. A year so full of "did that just happen" moments that it feels like we all need to take a breath before launching into another. So rather than trawl through the ashes, Marion and Jarlath examine the most bizarre moments in US politics. Doing so becomes a hard balance to strike as Jarlath and Marion fully accept that the trauma suffered by many this year is no laughing matter. Despite the Irishman In America podcast only beginning during the summer, Marion has witnessed some toe-curlingly embarrassing moments, speeches that left everyone in attendance wondering what drugs the speaker had taken and a President who didn't just encourage people to inject bleach but wondered out loud if trees could spontaneously combust. At the end of this bumper episode Jarlath asks Marion to estimate how many Americans believe this election was stolen. The answer will definitely shock you. Finally Jarlath and Marion wish all our listeners a very happy new year and talk about what happened next.
If you have a question for Marion please send it through to
irishmanabroadpodcast@gmail.com
and Jarlath will do his best to include it in the next episode.
Supplementary research provided by John Meagher.
To hear this episode in full each week and to gain access to the entire back-catalogue of over 400 Irishman Abroad episodes that are not available on iTunes for just the price of a pint every month visit
www.patreon.com/irishmanabroad
.
Our charity partner is
jigsawonline.ie
. In these tricky times, Jigsaw provides a range of resources, advice and care for your people to help them strengthen their mental health and the skills needed to navigate life. Please visit their website and consider making a donation.
Disclaimer: All materials contained within this podcast are copyright protected. Third party reuse and/or quotation in whole or in part is prohibited unless direct credit and/or hyperlink to the Irishman Abroad podcast is clearly and accurately provided.