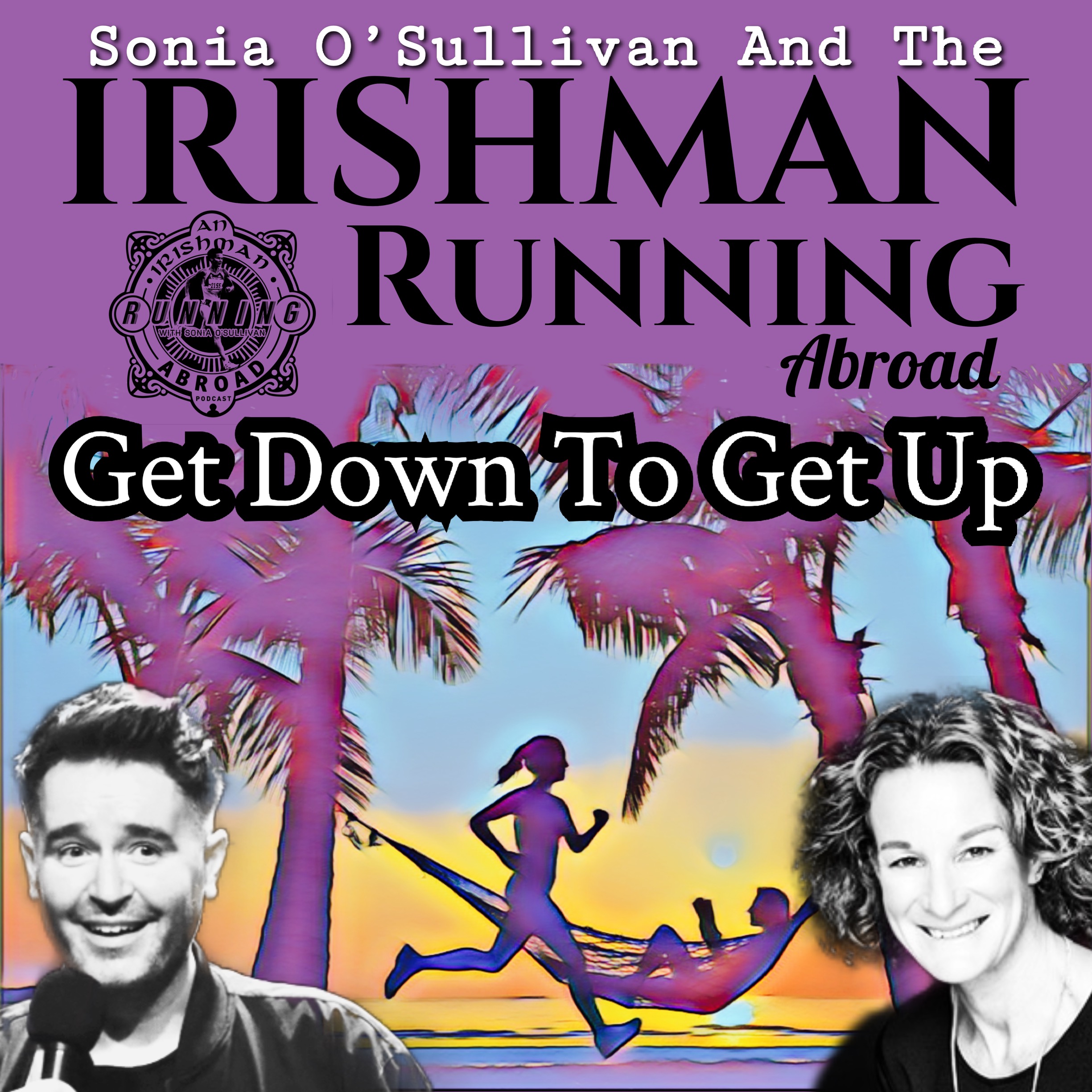 The strange power of doing less is the focus of this conversation with the great Sonia O'Sullivan. A "down week" isn't just essential to big race preparation, it's the central pillar of any training plan. Sonia reveals her team captains for the "Irishman Running Abroad Half Marathon Challenge" and we hear the names of some of the individuals who have been called up to the squad. Together they will train under the watchful Strava eye of the former world champ in the hope of running their best in Larne on August 28th at the Antrim Coast Half Marathon.
In the exclusive Patreon extended cut (available now via www.returnofthecraic.compatreon.com/irishmanabroad ) Sonia gives us her "Ranaldo Strides" workout, explains the benefits of being late for your Park Run and takes to her home county to shoutout some incredible performances in the rain at the Cork City Marathon. Don't forget the new fully "clickable" episode notes are attached to the episode on Patreon. They feature the bananas gym circuit courtesy to the Nike Union Athletic Club, a look at the phenomenon of aqua treadmills and celebs you didn't realise were runners.
If you missed out on selection for the Half Marathon Challenge Squad don't worry. Members on Patreon can quietly train along from next week as Sonia provides a training plan in the notes suitable for each training capacity and fitness level.
The Irishman Abroad Liveline is now open. You can now get in touch with us and feature on our shows by sending your WhatsApp voice note to 0044 7543 122 330.
Disclaimer: All materials contained within this podcast are copyright protected. Third party reuse and/or quotation in whole or in part is prohibited unless direct credit and/or hyperlink to the Irishman Abroad podcast is clearly and accurately provided.