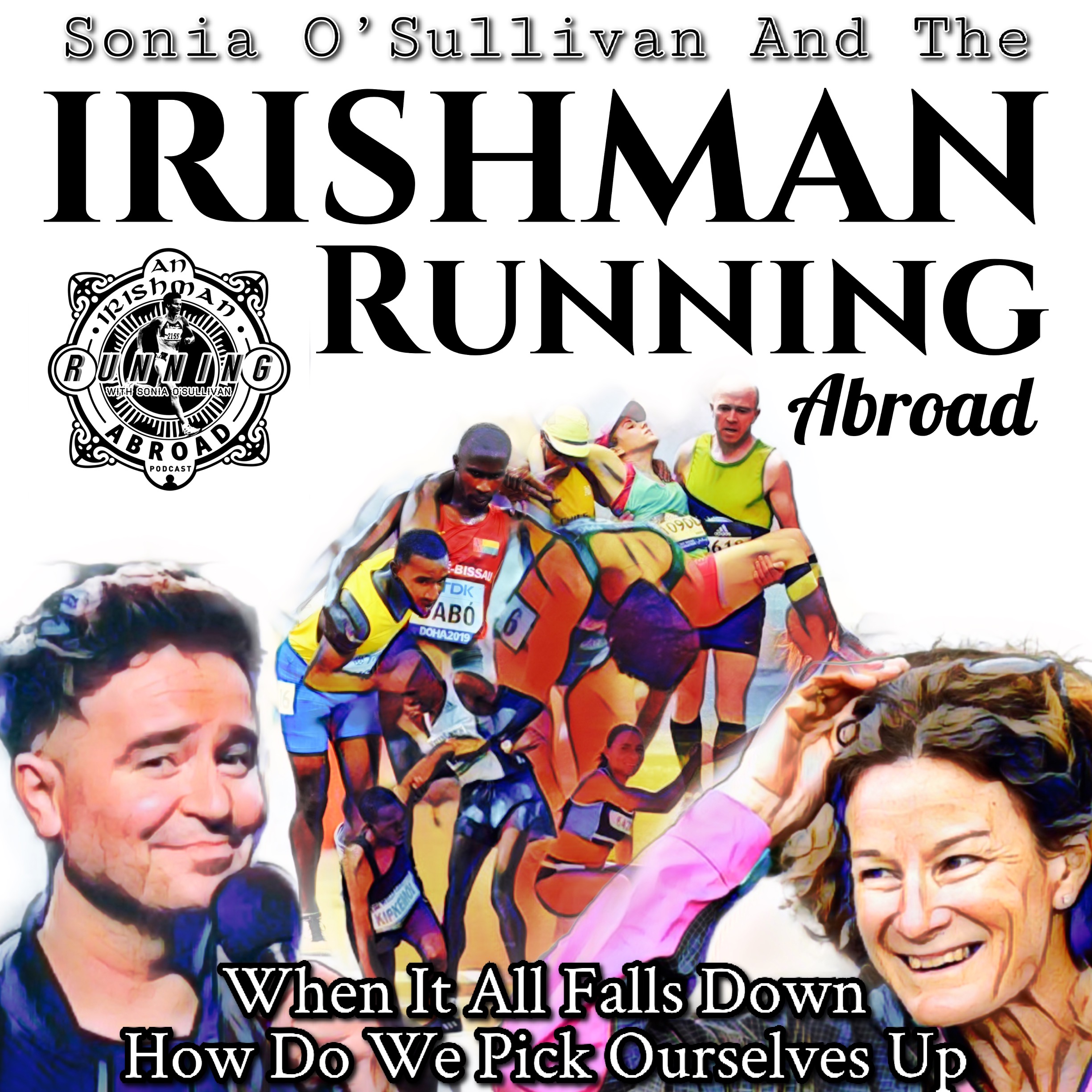 It's a fact of life. Things don't always go well. Sonia O'Sullivan, the greatest Irish athlete of all time, explains to Jarlath the head space we need to respond to the adversity we face when running and life gets really hard. The crisis might even happen while you're running a race or out on a long run. Can we quiet that little voice that tells us we can't and turn the hardest times into the foundations for something better? Sonia travels to the east coast for the Melrose Games and feels the memories of her time at Villanova come flooding back. She answers listener questions, takes a trip around the parishes to see what the listeners have been running, offers a travel tip of the week and helps Jarlath get over the idea that everyone is looking at you while you're running. There's news on the Irishman Running Abroad singlet and a brand new series launching this week. Get a double size episode each week and illustrated episode notes with more advice from Sonia over on Patreon.com/irishmanabroad.
To hear every episode in full and to gain access to the entire back-catalogue of over 600 Irishman Abroad episodes that are not available on iTunes for just the price of a pint every month visit 
www.patreon.com/irishmanabroad
Supplementary research provided by John Meagher.
The Irishman Abroad Liveline is now open. You can now get in touch with us and feature on our shows by sending your WhatsApp voice note to 0044 7543 122 330. Why not pose a running question to Irish Olympic Legend Sonia O'Sullivan or ask our America Correspondent Marion McKeone her thoughts on a current talking point Stateside? Of course, if you have an issue with traffic or elephants on the loose in your area, Jarlath can do his best to sort that out too.
Our charity partner is
jigsawonline.ie
. In these tricky times, Jigsaw provides a range of resources, advice and care for your people to help them strengthen their mental health and the skills needed to navigate life. Please visit their website and consider making a donation.
Disclaimer: All materials contained within this podcast are copyright protected. Third party reuse and/or quotation in whole or in part is prohibited unless direct credit and/or hyperlink to the Irishman Abroad podcast is clearly and accurately provided.