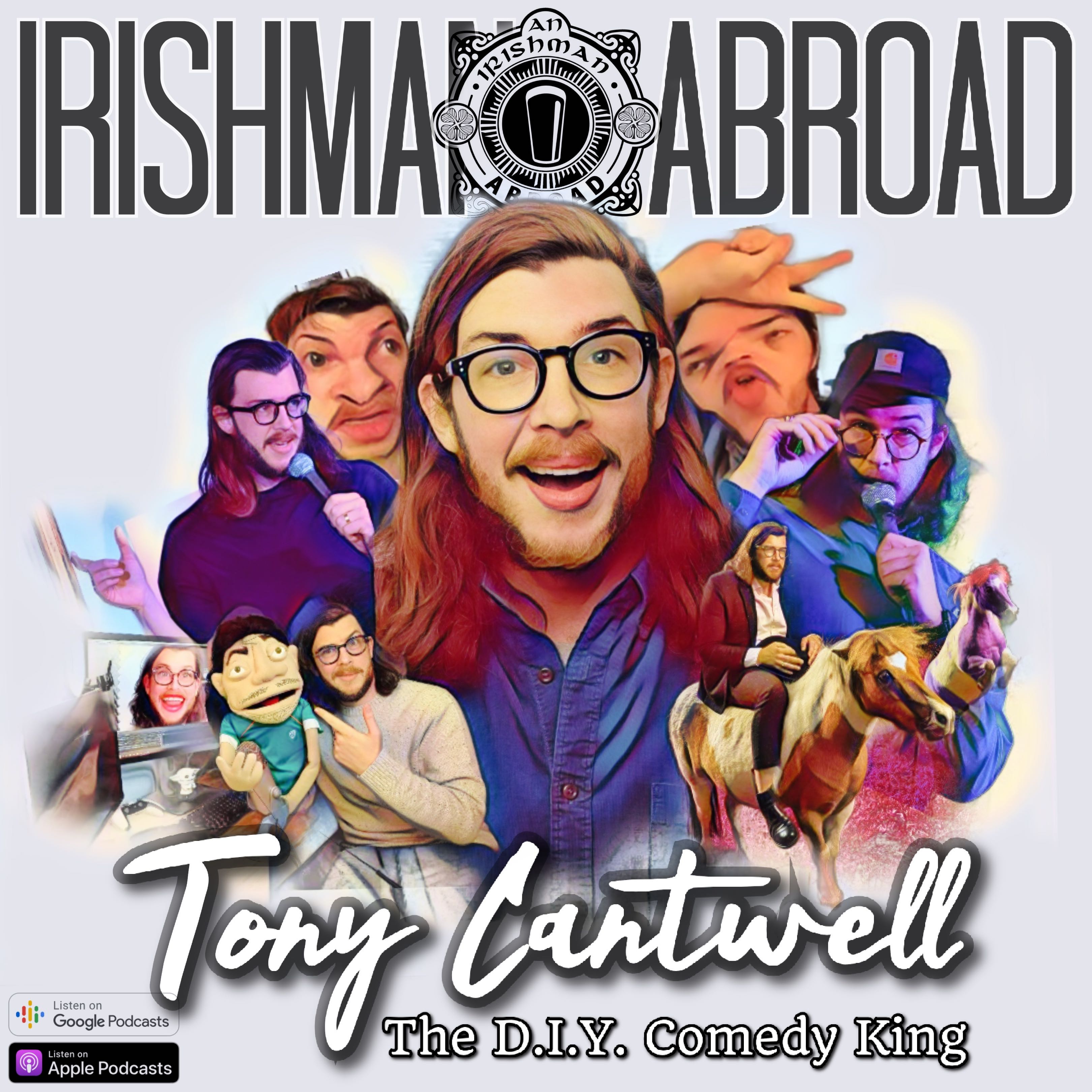 This week Jarlath sat down with one of the fastest rising stars of Irish comedy, Tony Cantwell. Given Tony's meteoric rise to Vicar Street filling, social media comedy star, you might be surprised by what went before. We get to hear about the life he had before one video about a private rugby school changed his career and life trajectory forever. It's not the normal route to cult comedy hero status but the entire comedy world has been flipped on its head in recent years. Nobody is better positioned to explain exactly what has happened and what is involved in churning out great online comedy content than this man. Each and every month his "Tony Horror" Instagram account, podcast and YouTube channel rake in millions of downloads. The work involved and the stress that comes with it are like nothing a club comic can ever understand. It's no wonder so many are being left behind.
In the Patreon XL edition of this conversation with Tony Cantwell you get some never before heard stories from his first attempts at live standup on the London open mic circuit, the background to the video that blew up his name and much more. Tony and Jar will perform together for the first time next month in Dublin at the
Paddy Power Comedy Festival
. You should come along.
Submit a question or suggest a guest/topic by
Irishman Abroad Live Line: WhatsApp 00447543122330.
Disclaimer: All materials contained within this podcast are copyright protected. Third party reuse and/or quotation in whole or in part is prohibited unless direct credit and/or hyperlink to the Irishman Abroad podcast is clearly and accurately provided.