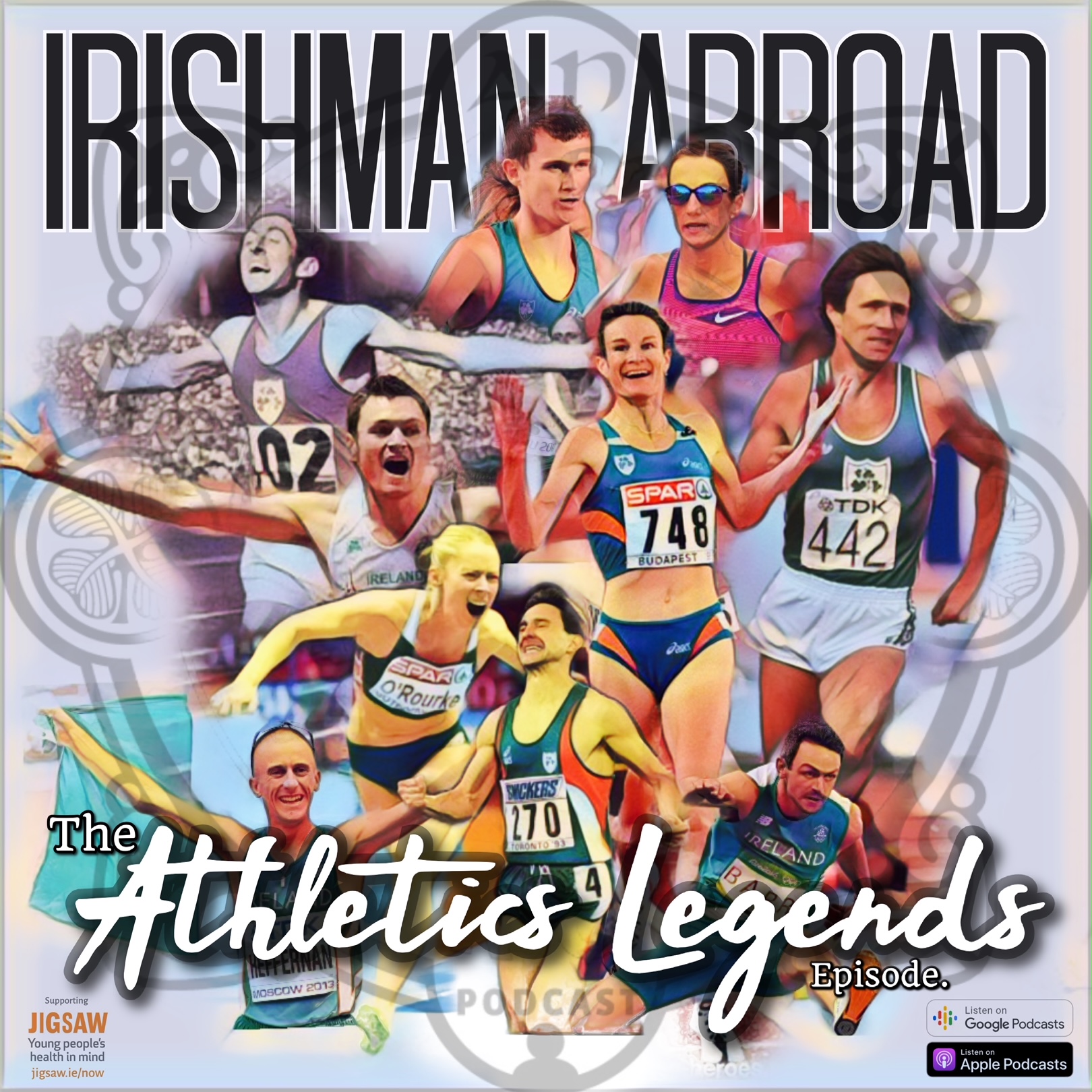 With over 8 years and 500+ episodes in our ever-growing archive, this week we are delighted to bring you The Athletics Legends Episode which brings you a collection of classic moments in one jam-packed episode from over the years with Irish athletic and Olympic legends including Sonia O'Sullivan, Ronnie Delany, Sinead Diver, Derval O'Rourke and much more.
Topics in this exciting bumper episode include the psychology of sport, mental toughness, inner monologue, dealing with injuries, criticism and much more.
For over a year now our listeners have been aware of Jarlath's endeavours to run 2,000km in one year for youth mental health charity Jigsaw.ie. It has formed an integral part of our weekly Irishman Running Abroad series with Sonia O'Sullivan which has seen Jarlath take a look at the world of athletics with completely fresh eyes (and tired legs).
Visit https://www.idonate.ie/fundraiser/11392108_jarlath-regan--irishman-running-abroad-.html for more information.
To access all of these interviews in full and to gain access to the entire back-catalogue of over 500 Irishman Abroad episodes that are not available on iTunes for just the price of a pint every month visit www.patreon.com/irishmanabroad.
Supplementary research provided by John Meagher.
Our charity partner is
jigsawonline.ie
. In these tricky times, Jigsaw provides a range of resources, advice and care for your people to help them strengthen their mental health and the skills needed to navigate life. Please visit their website and consider making a donation.
Disclaimer: All materials contained within this podcast are copyright protected. Third party reuse and/or quotation in whole or in part is prohibited unless direct credit and/or hyperlink to the Irishman Abroad podcast is clearly and accurately provided.