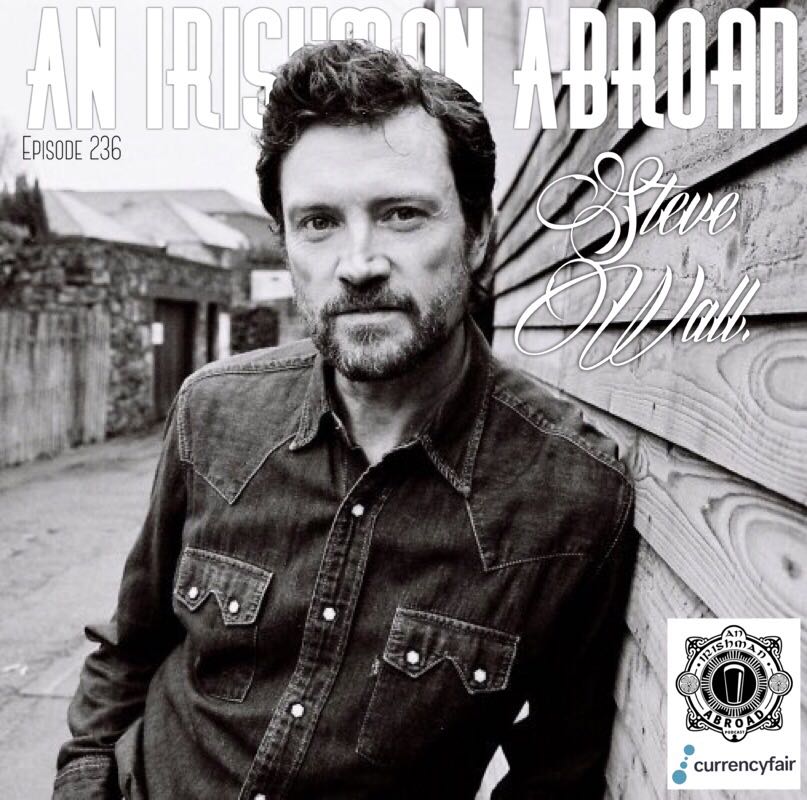 Through his work with The Stunning and The Walls, Steve Wall has become one of Ireland's most beloved singer/songwriters. For most that would be enough. For Steve it was just the beginning. Nobody can tell his story better than Steve himself. 

Steve explains the 'different breed' of Christian Brother education that he had when he moved to the west (12:00), the ridiculous career guidance that he received there (17:00) and how the resulting feeling of being left behind while doing the wrong college course drove him on in his artistic pursuits (30:00).

From the hilarious stories of his time spent working as the Assistant to the Chief Lubricator in a factory (38:00) to his sexual awakening as a guitar-playing 'God' in a small German town (40:00) and the difficulties that Irish musicians face in the global industry (1:00:00), this is one of those Irishman Abroad conversations you'll wish went on for another hour with one of the nicest men you could possibly meet. The new Stunning album is out now. 
For the extended version of this episode and for lots more bonus material, become a Patron of Irishman Abroad on patreon.com/irishmanabroad.
To access the entire archive of episodes in the series, download the Irishman Abroad android and iPhone apps for free in the app stores today (links below).
https://itunes.apple.com/ie/app/irishman-abroad-by-jarlath/id1101165812?mt=8
https://play.google.com/store/apps/details?id=irishman.jarlath.com.anirishmanabroad&hl=en
Don't forget to check out the Irishman Abroad Patreon page (www.patreon.com/irishmanabroad) and become a Patron to get access to exclusive new content from show, the new Irishman Abroad badge and much more.
The Irishman Abroad podcast is crowd funded and is only made possible by the listeners' generosity. We sincerely appreciate your continued support. Donate the gift of £20 today via PayPal (jarlo11@yahoo.com) and by way of thanks, we will send you a beautiful Irishman Abroad bag wherever you are in the world.
An Irishman Abroad is brought to you by Currency Fair. Currency Fair is the official partner of the podcast. To get great exchange rates and to avoid ridiculous bank and broker charges when transferring money to anywhere in the world go to currencyfair.com. Get updates on future episodes and live shows by following @jarlath on Twitter, visiting www.jigser.com or email the show directly on irishmanabroadpodcast@gmail.com.
Disclaimer: All materials contained within this podcast are copyright protected. Third party reuse and/or quotation in whole or in part is prohibited unless direct credit and/or hyperlink to the Irishman Abroad podcast is clearly and accurately provided.