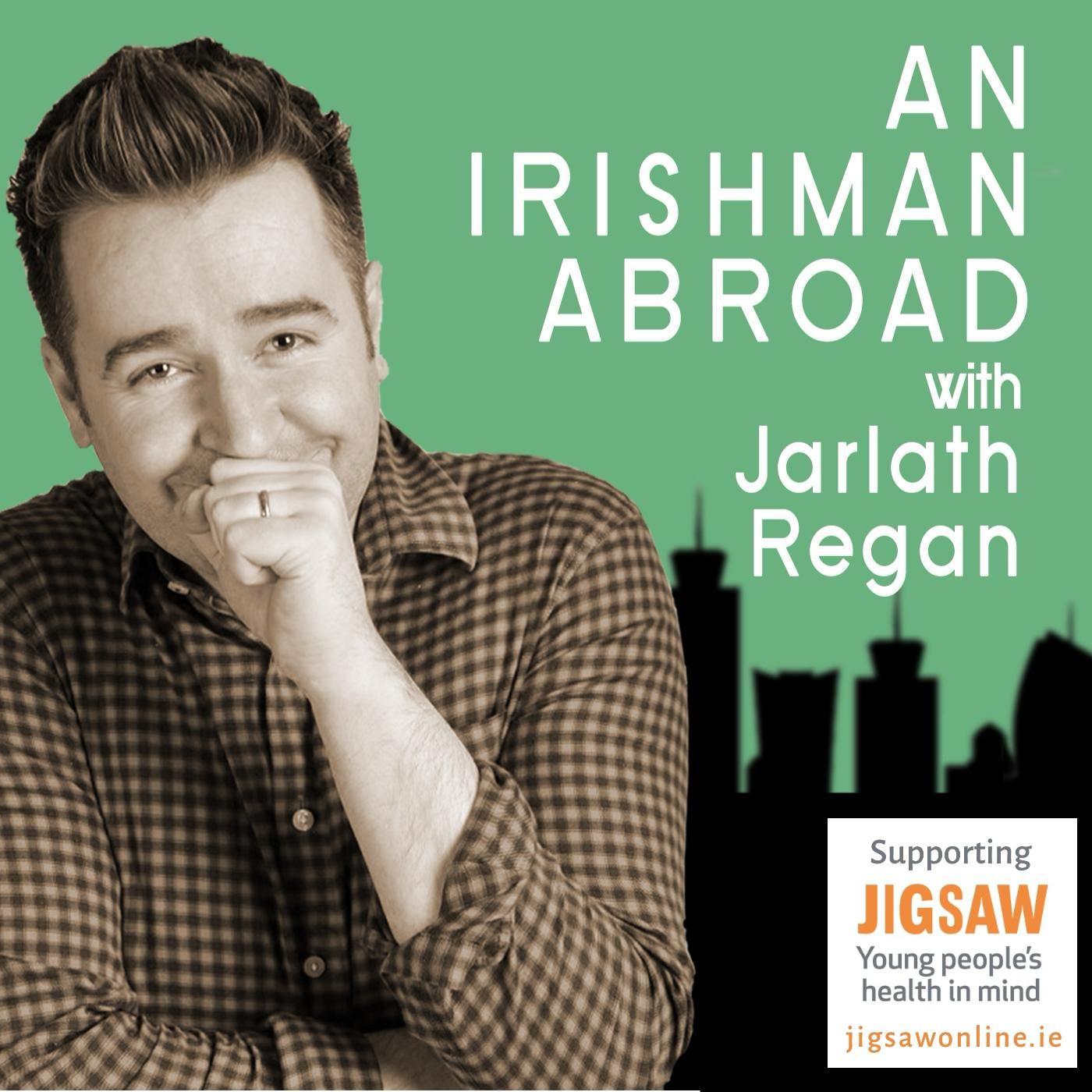 Jarlath Regan presents An Irishman Abroad - 3 diverse weekly podcasts featuring the greatest Irish people of all time talking about their lives, politics, health, wellness and everything in between. Along with regular contributors Sonia O'Sullivan (Irishman Running Abroad) and Marion McKeone (Irishman In America), these podcasts are renowned for the depth and quality of its long form interviews. Previous guests include Brian O'Driscoll, Sir Bob Geldof, Tommy Tiernan, Aisling Bea, Hozier, Sarah Silverman, John C. Reilly, Paul McGrath, Boy George, Paul Mescal, Sharon Horgan, Lisa Hannigan and Dylan Moran. To hear access the full back catalogue of hundreds of interviews dating back to 2013 and to unlock the full version of each weekly episode visit Patreon.com/irishmanabroad. An Irishman Abroad is a winner of iTunes Store's Best New Audio Podcast. The series has been featured in iTunes' "Best of" lists, Soundcloud and Podbean's Most Popular Podcasts lists in multiple years. Recommended by The Guardian, Hot Press, Huffington Post, Telegraph, Times, BBC, RTE and Podfather himself, Marc Maron.
Episodes
Wednesday Jun 28, 2023
Wednesday Jun 28, 2023
The spirit of Parkrun is not centred around beating your fastest time but if there's a wall there, you may as well try and jump over it some time. You can sit on it, arrange to meet friends at the wall, chew the fat and have fun but occasionally it's ok to jump it. With the help of the Queen of Irish athletics you can instantly take minutes off your time. You're not going to believe how glaringly obvious and ingenious her tips are. Profound wisdom that is hard won from her years training and winning all around the world. Later in the show elite physical therapist and coach Vinny Mulvey joins me to discuss the best way to prepare your week to run fast on a Saturday morning and how to make a Rocky trilogy in a month of Parkruns. You'll be standing with both fists in the air at the end of this episode.
Jarlath is also on tour right now. He will be doing his latest standup show in Liverpool, Newcastle, Edinburgh, Glasgow, Armagh, Galway, Cork, Birmingham, London and Tralee to why not grab a ticket while you can. All the other dates have fully sold out! https://linktr.ee/IrishmanAbroad
For double size episodes each week and access to Marion's American scandals series, why not visit www.patreon.com/irishmanabroad today.
If you'd like to contact me, that is easy too. You know what to do!
1. Irishman Abroad Live Line: You can now get in touch with us and feature on our shows by sending your WhatsApp voice note to 00447543122330.
2. Email Jar, Sonia and Marion directly on irishmanabroadpodcast@gmail.com.
For updates on future episodes and live shows follow Jar here on Twitter, visit www.jigser.com or subscribe to the YouTube channel here.
Disclaimer: All materials contained within this podcast are copyright protected. Third party reuse and/or quotation in whole or in part is prohibited unless direct credit and/or hyperlink to the Irishman Abroad podcast is clearly and accurately provided.