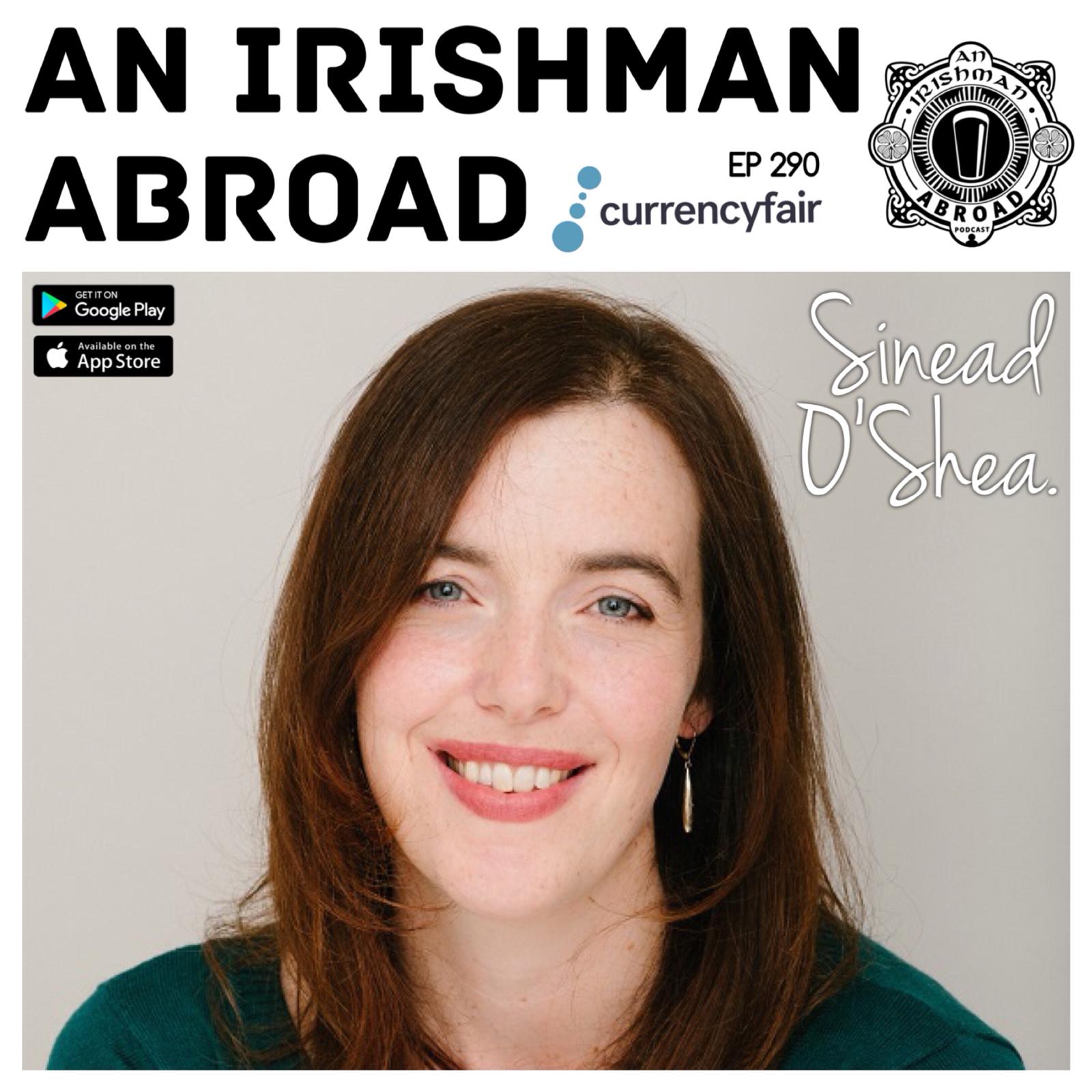 Premium
*To access this episode and to hear all of our episodes in full each week, visit www.patreon.com/irishmanabroad and sign up for just the price of a pint every month. In return, you will gain full access to our entire archive of all of the podcasts we have ever released including - An Irishman In America, Men Behaving Better and An Irishman Behind Bars. If you come over and join in the first two weeks of August 2020, you will be given something very special as an additional thanks that won't disappoint.*
Sinead O'Shea is the director and writer behind the critically acclaimed documentary A Mother Brings Her Son To Be Shot. As Brexit negotiations drag on, she joined Jarlath to discuss the growing significance of this 5 year project about the realities of one community in Northern Ireland.
Sinead gives her fascinating perspective on the impact Ireland's dark history has had on modern mindsets (53:00), what she believes Brexit will do to Northern Ireland (
1:02:00
) and the 'grim' truth behind the challenges for women working in the world of film today (Patreon Extended Cut Only).
The episode covers everything from her filming under-cover for Al Jazeera (50:00) to the powerful story behind Majella O'Donnell in A Mother Brings her Son to be Shot (32:00), how she won an IFTA for a show that was taken off the air before the end of its first season (48:00) and much more.
To hear the full extended cut of this interview, access the full back catalogue of 190 Irishman Abroad episodes visit patreon.com/irishmanabroad. 
You can also gain access to the entire Irishman Abroad archive of episodes through our iPhone and Android Apps. Download the Irishman Abroad Android or iPhone apps for free using the links below.
https://itunes.apple.com/ie/app/irishman-abroad-by-jarlath/id1101165812?mt=8
https://play.google.com/store/apps/details?id=irishman.jarlath.com.anirishmanabroad&hl=en
An Irishman Abroad is brought to you by Currency Fair. Currency Fair is the official partner of the podcast. To get great exchange rates and to avoid ridiculous bank and broker charges when transferring money to anywhere in the world go to currencyfair.com.
For updates on future episodes and live shows follow @jarlath on Twitter, visit www.jigser.com or email the show directly on irishmanabroadpodcast@gmail.com.
Disclaimer: All materials contained within this podcast are copyright protected. Third party reuse and/or quotation in whole or in part is prohibited unless direct credit and/or hyperlink to the Irishman Abroad podcast is clearly and accurately provided.