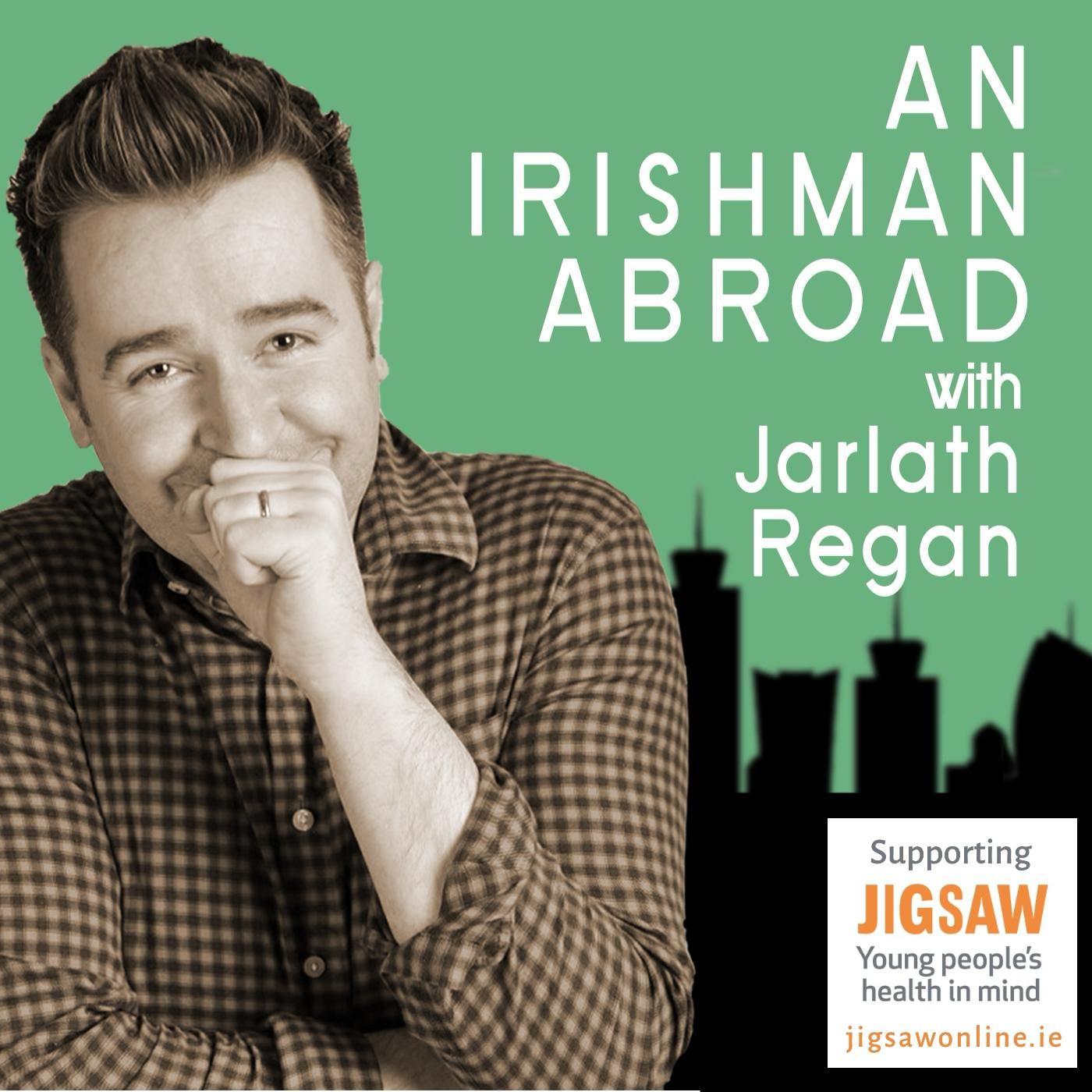 Jarlath Regan presents An Irishman Abroad - 3 diverse weekly podcasts featuring the greatest Irish people of all time talking about their lives, politics, health, wellness and everything in between. Along with regular contributors Sonia O'Sullivan (Irishman Running Abroad) and Marion McKeone (Irishman In America), these podcasts are renowned for the depth and quality of its long form interviews. Previous guests include Brian O'Driscoll, Sir Bob Geldof, Tommy Tiernan, Aisling Bea, Hozier, Sarah Silverman, John C. Reilly, Paul McGrath, Boy George, Paul Mescal, Sharon Horgan, Lisa Hannigan and Dylan Moran. To hear access the full back catalogue of hundreds of interviews dating back to 2013 and to unlock the full version of each weekly episode visit Patreon.com/irishmanabroad. An Irishman Abroad is a winner of iTunes Store's Best New Audio Podcast. The series has been featured in iTunes' "Best of" lists, Soundcloud and Podbean's Most Popular Podcasts lists in multiple years. Recommended by The Guardian, Hot Press, Huffington Post, Telegraph, Times, BBC, RTE and Podfather himself, Marc Maron.
Episodes
Friday Sep 09, 2022
Friday Sep 09, 2022
Slightly later than advertised, this week's Irishman In America is a barnstorming chat about America's inexplicable fascination with the Royal Family. No matter what President happened to be in office, they managed to screw up the etiquette while Liz was in town. Marion recalls the top 5 greatest Presidential gaffs of all time and wonders if secretly, a chunk of America would quite like to have their own Royal Family.
Grifter is as grifter does! Finally, at long last, Donald Trump's $250 million dollar grift to "stop the steal" is being fully investigated. But why did it take this long? What are the chances of it producing an actual conviction? Or is it like Conor McGregor's road traffic offences. "It's the small things that get ya!" Dr. Oz thinks incest is one of those small things. In the second half of our show only available on Patreon, Marion looks at a bizarre interview that has resurfaced and the tragic killing of the journalist Jeff German.
If you'd like to contact me, that is easy too. You know what to do!
1. Irishman Abroad Live Line: You can now get in touch with us and feature on our shows by sending your WhatsApp voice note to 00447543122330.
Disclaimer: All materials contained within this podcast are copyright protected. Third party reuse and/or quotation in whole or in part is prohibited unless direct credit and/or hyperlink to the Irishman Abroad podcast is clearly and accurately provided.