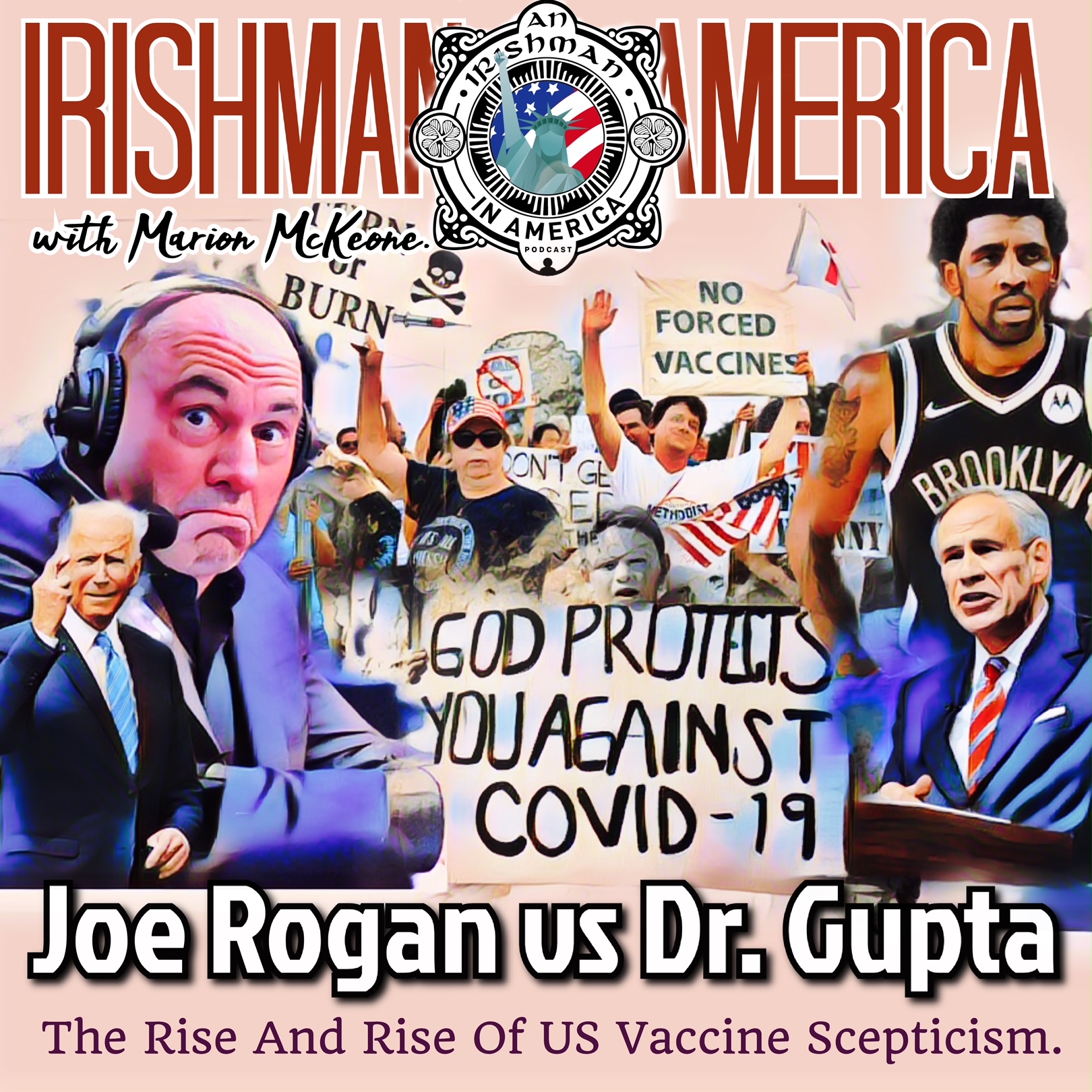 Does the media have a role to play in the rise of vaccine scepticism in America? Marion McKeone examines the impact of Joe Rogan and other alternative news sources in a week when his interview with CNN's Dr. Sanjay Gupta drew massive attention. Who is Joe Rogan and why do so many people look up to him? Marion looks at his origins and the choir he appears to preach to. What does the attempt by Texas to prevent vaccine mandates mean and will it produce any change in national policy? Will NBA superstars and other athletes who refuse the vaccine be viewed as martyrs for their cause or spoiled brats unwilling to do everything necessary to win. As usual Marion explains it all. 
If you would like a story discussed, get in touch, the Irishman Abroad Liveline is now open. You can now get in touch with us and feature on our shows by sending your WhatsApp voice note to 0044 7543 122 330. Why not pose a running question to Irish Olympic Legend Sonia O'Sullivan or ask our America Correspondent Marion McKeone her thoughts on a current talking point Stateside? Of course, if you have an issue with traffic or elephants on the loose in your area, Jarlath can do his best to sort that out too.
To hear every episode in full and to gain access to the entire back-catalogue of over 500 Irishman Abroad episodes that are not available on iTunes for just the price of a pint every month visit
www.patreon.com/irishmanabroad
Supplementary research provided by John Meagher.
Our charity partner is
jigsawonline.ie
. In these tricky times, Jigsaw provides a range of resources, advice and care for your people to help them strengthen their mental health and the skills needed to navigate life. Please visit their website and consider making a donation.
Disclaimer: All materials contained within this podcast are copyright protected. Third party reuse and/or quotation in whole or in part is prohibited unless direct credit and/or hyperlink to the Irishman Abroad podcast is clearly and accurately provided.