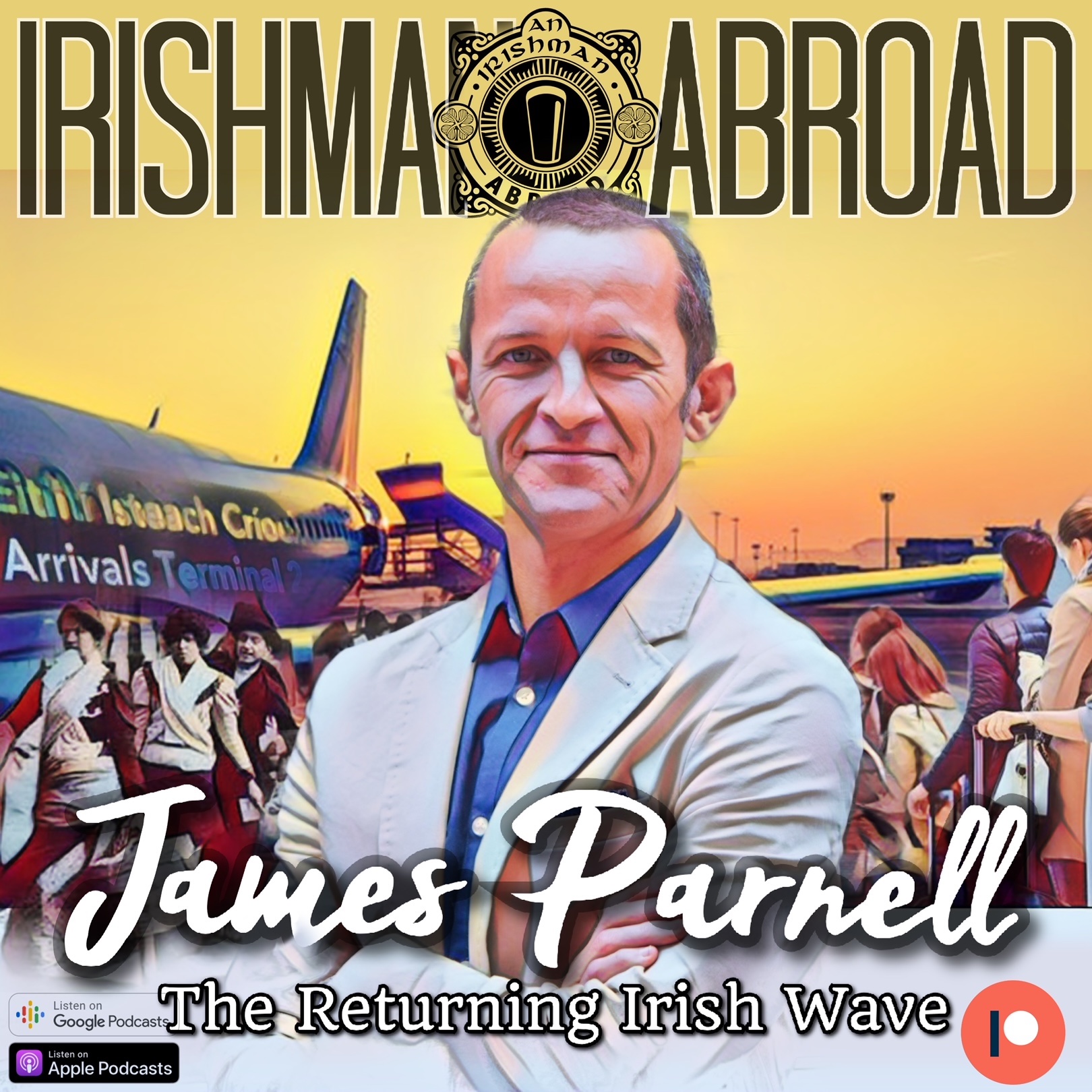 In April 2021, for the first time since 1851, the population in the Republic of Ireland was estimated to have passed the five million mark. Many believe a big part of this story has to do with returning Irish nationals. This weekend I became one of them. According to CSO findings, 65,200 people immigrated to Ireland in the year to April 2021, 30,200 of whom were returning Irish nationals, the highest number of returning Irish nationals since 2007. 2022 is set to be an even bigger year for the return of the Irishmen and women abroad. James Parnell has made helping these people re-integrate into Ireland a huge part of his successful coaching business. His site ANewDawninIreland.com  is a resource for both returning emigrants and those coming to Ireland for the first time. A New Dawn in Ireland was the first blended online and offline training/coaching programme to inspire and help people create the life they want back in Ireland.
Today on the podcast, with my car packed up and ready to head for the ferry, I took a moment to talk James about what he has learned through his years of meeting the returning Irish. It's fascinating stuff whether you're on the road home, thinking about it or at home wondering how tricky it might be for a member of your family to get back. James is a natural communicator with an abundance of empathetic, positive and creative energy. It's easy to see why his business The Wellbeing Gym and the MAP model he created for personal wellbeing and peak performance have been so successful. The Wellbeing Gym provides online, offline and blended life design, self-leadership, performance and productivity training programmes to individuals and businesses. If you would like to contact James simply email james@TheWellbeingGym.com and if you've like to contact me, that is easy too. You know what to do!
1. Irishman Abroad Live Line: You can now get in touch with us and feature on our shows by sending your WhatsApp voice note to 00447543122330.
2. Email Jar, Sonia and Marion directly on irishmanabroadpodcast@gmail.com.
For updates on future episodes and live shows follow Jar here on Twitter, visit www.jigser.com or subscribe to the YouTube channel here.
Disclaimer: All materials contained within this podcast are copyright protected. Third party reuse and/or quotation in whole or in part is prohibited unless direct credit and/or hyperlink to the Irishman Abroad podcast is clearly and accurately provided.