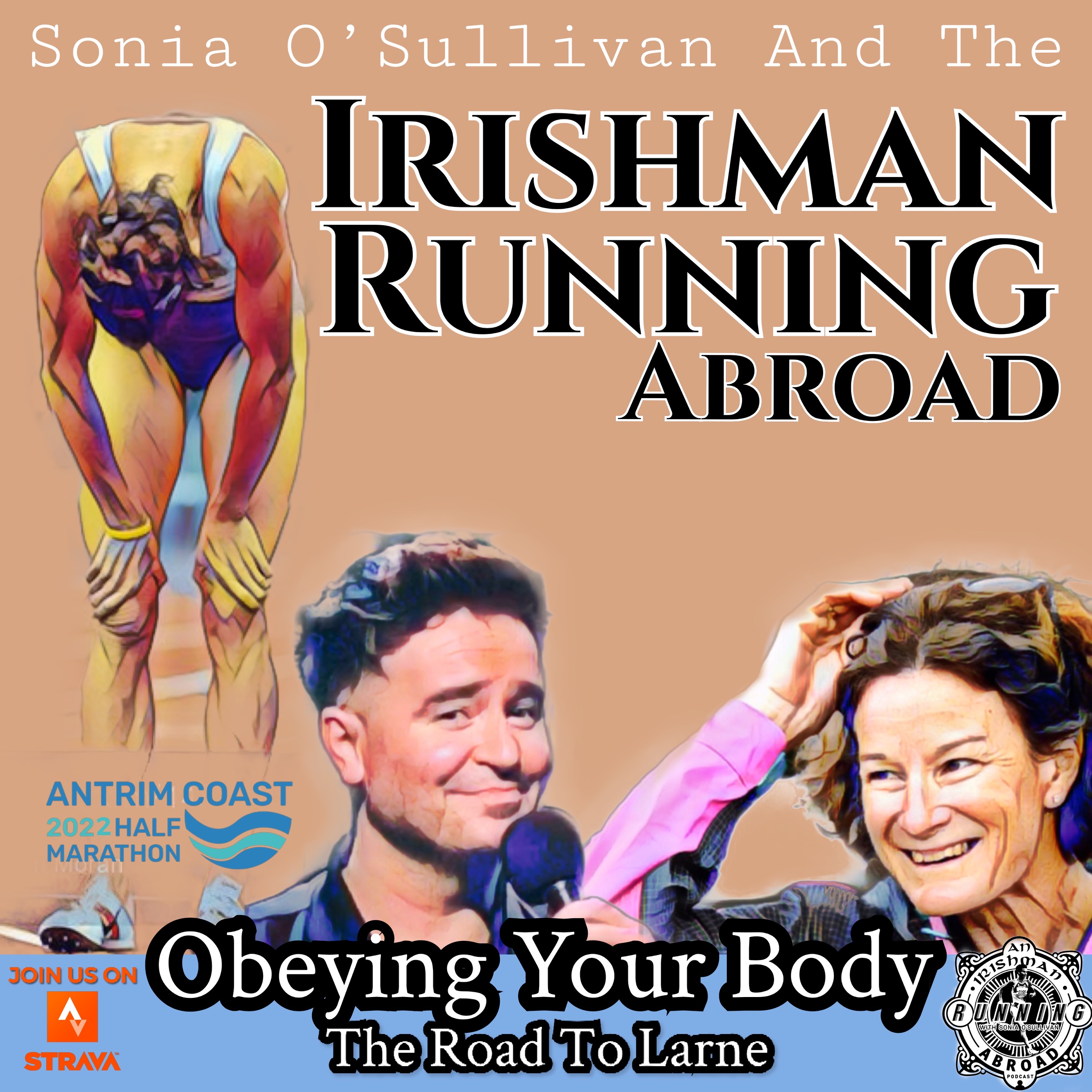 With 4 weeks to go to the Antrim Coast Half Marathon, Sonia O'Sullivan asks us all to breathe out and listen to what our bodies are telling us. It's a tough thing to do at the best of times but when your training hasn't been going exactly to plan, it can feel impossible. She walks me and our team captains Neil and Aisling through the plan for this week, examines their progress, offers some unique tips on sock management and gives us glimpse into what her coaching life has been like this week as she moves to London. It's a jam packed episode featuring a trip around the parishes you need to hear, a retirement voice note from one squad member and the realisation that moving house and while running is the worst for of cross-training.
Sadly we will not have episode notes but Patrons will get the full training plan and a further 30 minutes of chat this week. if you've like to contact me, that is easy too. You know what to do!
1. Irishman Abroad Live Line: You can now get in touch with us and feature on our shows by sending your WhatsApp voice note to 00447543122330.
2. Email Jar, Sonia and Marion directly on irishmanabroadpodcast@gmail.com.
For updates on future episodes and live shows follow Jar here on Twitter, visit www.jigser.com or subscribe to the YouTube channel here.
Disclaimer: All materials contained within this podcast are copyright protected. Third party reuse and/or quotation in whole or in part is prohibited unless direct credit and/or hyperlink to the Irishman Abroad podcast is clearly and accurately provided.