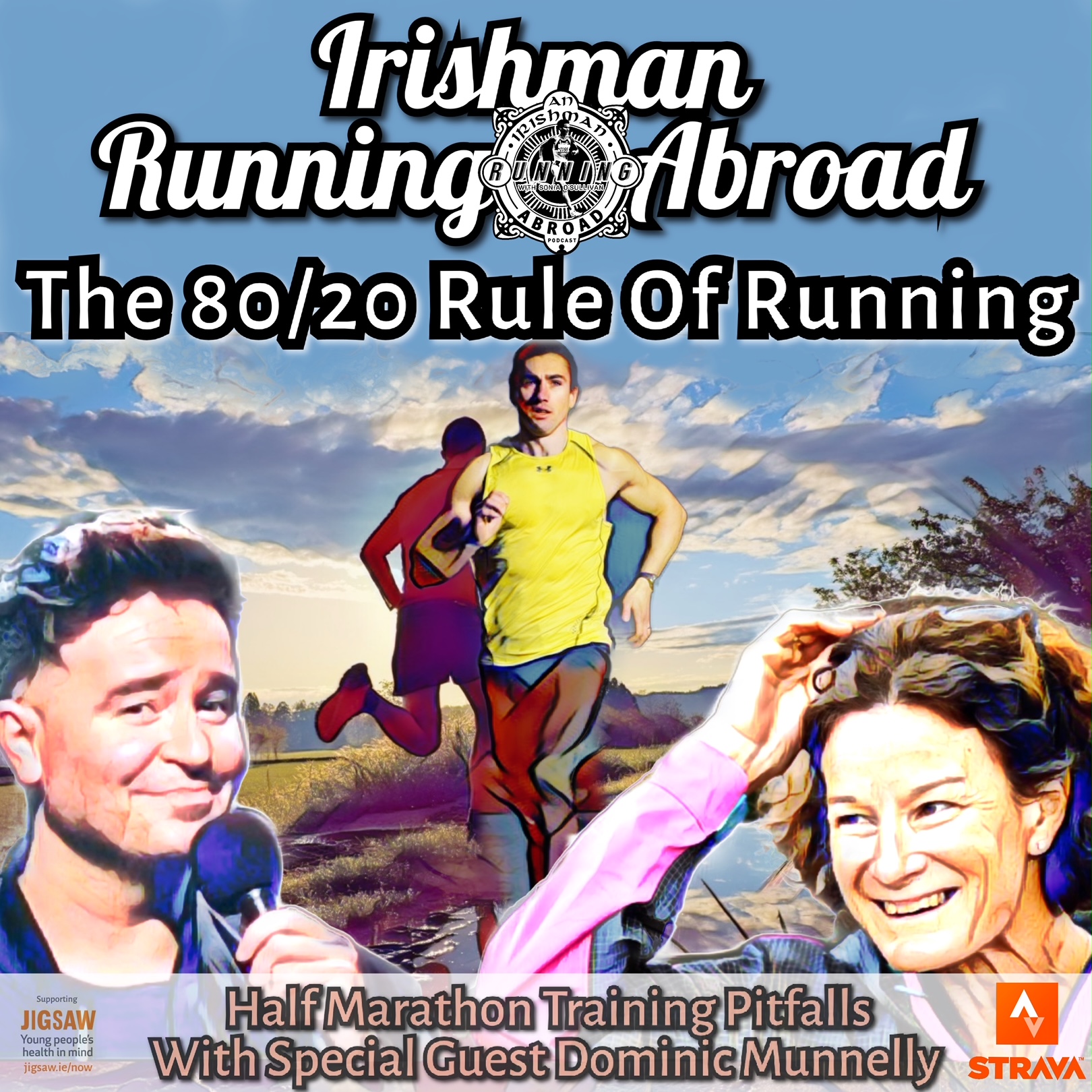 There are no half measures when it comes to training for a half marathon but your enthusiasm to give it your best might be the thing that prevents you from seeing it through. Sonia explains the biggest potential trip wires that lie ahead if you're trying to train for a half or full marathon. Sports scientist and athletics coach Dominic Munnelly jumps on the Live Line to talk about the mistakes he sees many of his clients make and how best to avoid the road blocks that a lot of people seem to hit. The 80/20 theory (the splitting of training between low intensity and high intensity) goes way way back in the history of coaching Olympians but it takes an eternity for most people to catch on to its benefits (this includes me!). Dominic explains the the three S's and why a mobility test is a great idea for everyone heading into a big training block.
We go round the parishes to see how your running is going and to check in with some of the Half Marathon Challenge squad. Captain Neil Fusco drops us a voice note and expresses his fear of injury heading into the ten-week plan. How can a runner cope with that stress and anxiety of potential injury? I definitely need answer to this. Dominic tells us how to go on your honeymoon without your wife and Sonia explains why using an umbrella when it's lashing rain in Oregon is viewed as a sign of weakness!
There is even more in the double size Patreon exclusive version of this chat including our fact or fiction quiz, the episode notes and of course the all important training plans arriving this Sunday. To contact Sonia and the show you have a few options.
1. Irishman Abroad Live Line: WhatsApp voice note to 00447543122330.
Disclaimer: All materials contained within this podcast are copyright protected. Third party reuse and/or quotation in whole or in part is prohibited unless direct credit and/or hyperlink to the Irishman Abroad podcast is clearly and accurately provided.