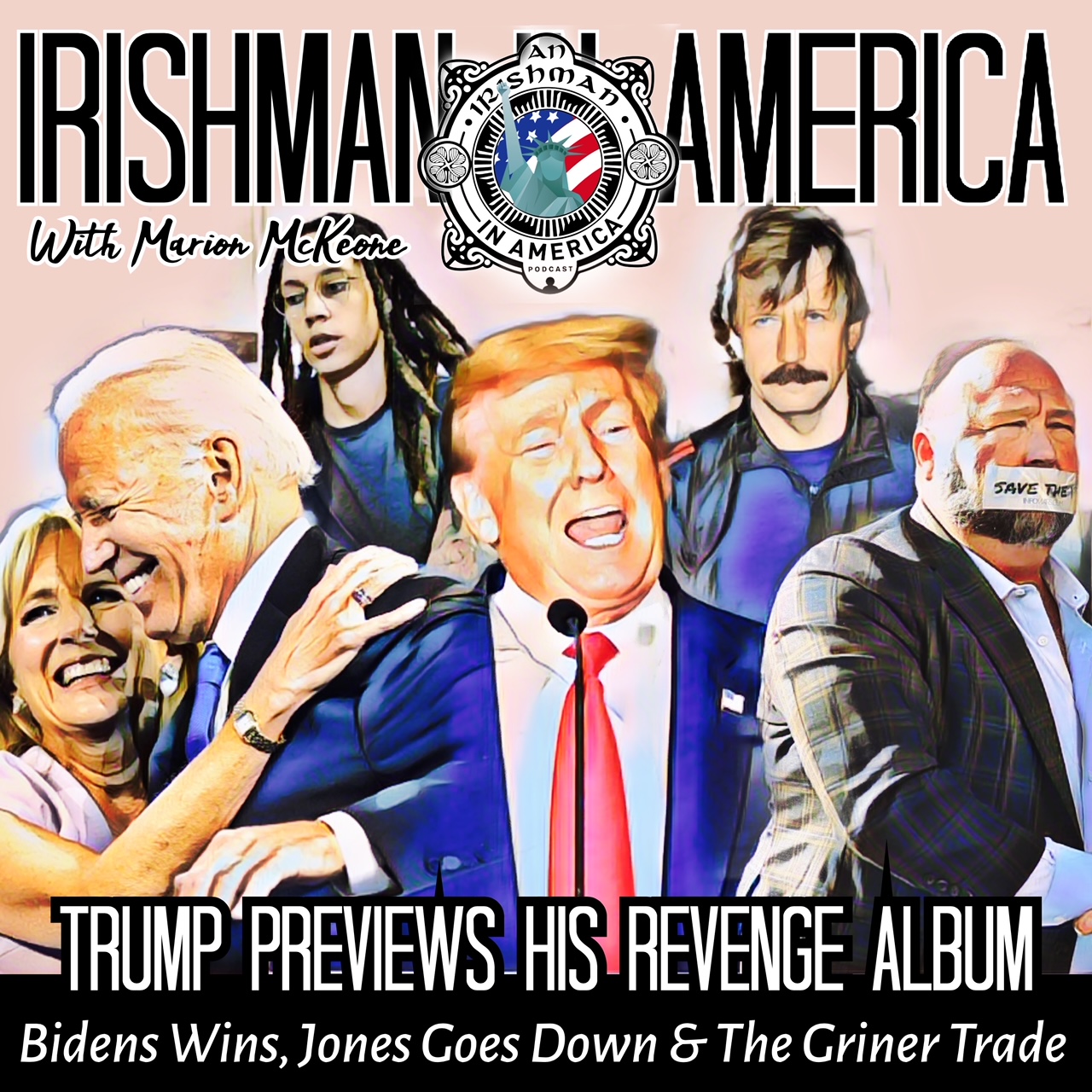 This week we got short glimpse of what to expect from Donald Trump if he runs for office in 2024. This time it seems angrier, more out there and at its core, driven by revenge. Marion McKeone of the Sunday Business Post has been taking in the reaction to former the President's speech at the America First Policy Institute's event in Washington. There were a few notable omissions from the speech and a few moments that drew gasps.
Meanwhile Alex Jones faced the music for his grotesque treatment of the family of the victims of the Sandy Hook massacre. Jones repeatedly "lied and attacked the parents of murdered children" when he told his Infowars audience that the Sandy Hook elementary school shooting was a hoax an attorney for one of the victim's parents told a jury on Tuesday at the beginning of a trial to determine how much Jones must pay for defaming them.
We look at why Joe Mansion has suddenly rolled over and allowed President Biden to score some big legislative wins. Was he made an offer he could not refuse? Or was it something else entirely. Finally, Marion wonders if trading an arms dealer for Britney Griner (a deal that is now on the table) is a wise move or if Putin will take the chance to pants Joe Biden in front of the world.
Hear the whole conversation? Get Sonia's full training plan? Go to
www.patreon.com/irishmanabroad
& get access to tonnes of bonus content, weekly episodes, mini series and interviews from the Irishman Abroad.
Want to submit a question or suggest a guest/topic?
There's all manner of easy options.
1. Irishman Abroad Live Line: You can now get in touch with us and feature on our shows by sending your WhatsApp voice note to 00447543122330.
Disclaimer: All materials contained within this podcast are copyright protected. Third party reuse and/or quotation in whole or in part is prohibited unless direct credit and/or hyperlink to the Irishman Abroad podcast is clearly and accurately provided.