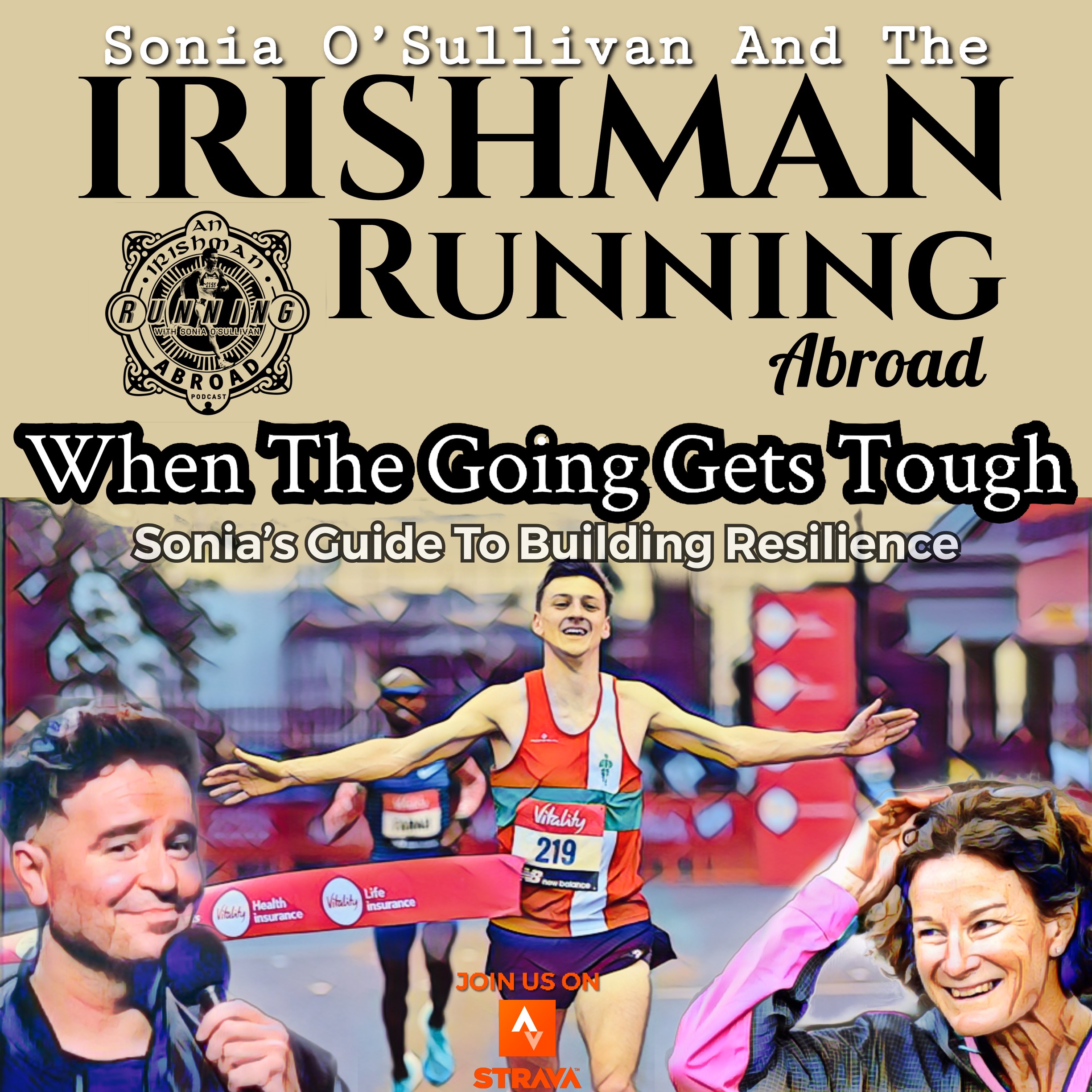 Whether it's Katie Taylor grabbing her title from the jaws of defeat or a club runner like Ellis Cross beating Mo Farah in the Vitality 10000, examples of mental toughness were all around us this past weekend. But what exactly is this quality? Is it a skill? Can it be coached or built? Who better to ask than the woman who made the whole country feel like "it ain't over til it's over" every time she took off from the starter's pistol. Sonia takes me on a deep dive into her thoughts on the strange and evolving subject of resilience. Whether you're a runner or not, you need to hear this. We also grabbed some sights and sounds from the Vitality event just hours before recording this chat. I spoke to Trevor Cummins, Paul Brennan and Paul Downing about an epic Irishman Running Abroad meetup event. 
The Irishman Abroad Liveline is now open. You can now get in touch with us and feature on our shows by sending your WhatsApp voice note to 0044 7543 122 330.
Disclaimer: All materials contained within this podcast are copyright protected. Third party reuse and/or quotation in whole or in part is prohibited unless direct credit and/or hyperlink to the Irishman Abroad podcast is clearly and accurately provided.