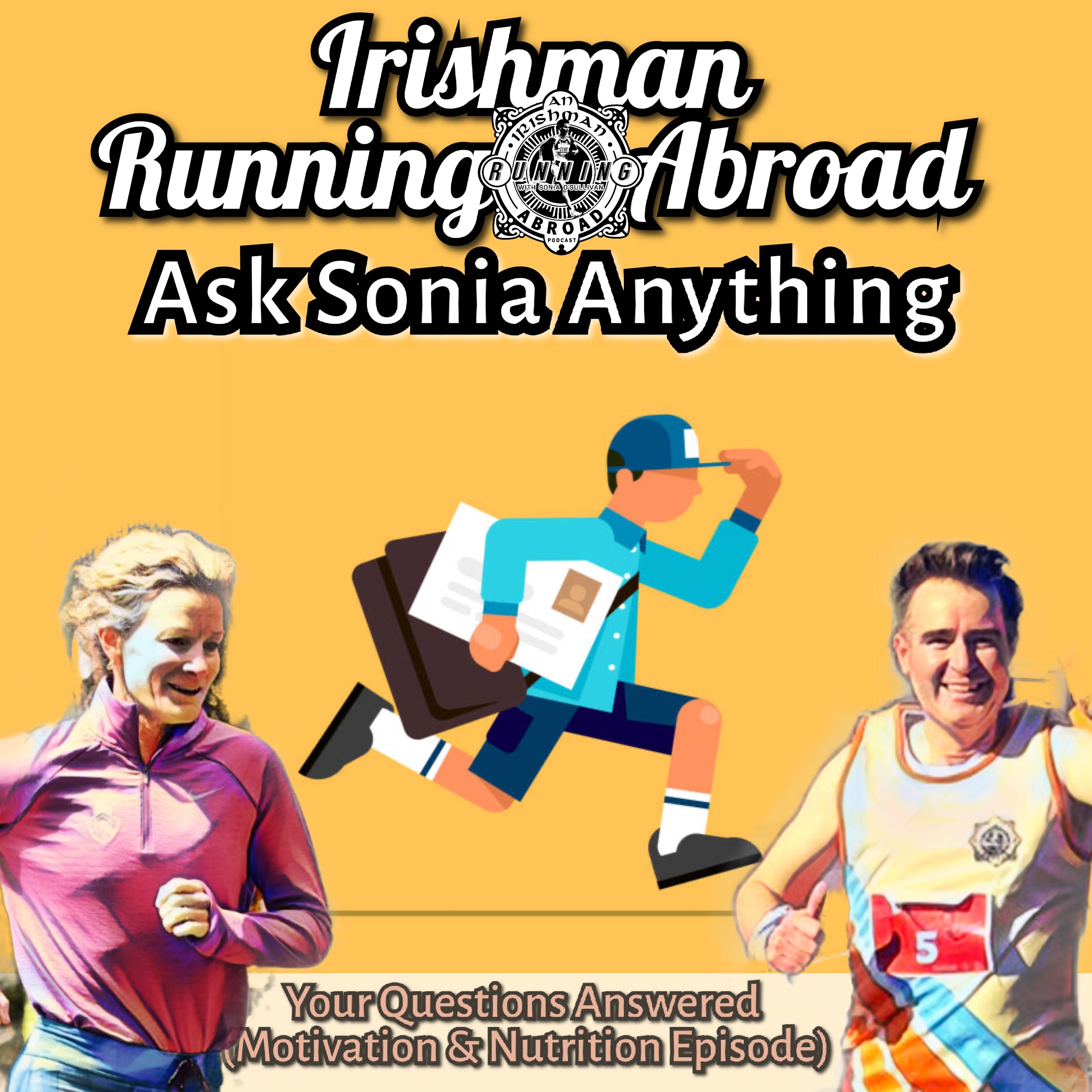 Sonia O'Sullivan answers all manner of questions on the pressing issues of nutrition, motivation and the wearing of denim jean shorts while running. Jarlath delves deep into the mailbag to present Sonia with the best emails and letters received from the Irish runners around the world trying their best to eat right and stay on track with their running goals. Whether you struggle to know what to eat before or after a race, need an answer to chafing or want to know how best to resume training after having a baby; you will find the answers to nearly all your questions in this week's fun chat with the greatest of all time. There's also a review of the Diamond league event n Doha, news on Irish success at the PAC 12 NCAA event in Oregon and a tip of the week on running etitquette that you might not expect. There's two halves to this chat and trust me, the juicy good stuff is always in the second half over on Patreon.com/irishmanabroad. 
To grab an Irishman Running Abroad Singlet for the runner in your life, click here: https://www.rwsports.ie/category/irishman-abroad-running-with-sonia-shop
Joining our running club is easy on strava.com/clubs/irishmanrunningabroad. Hear about up-coming events, post your runs and maybe get a shoutout from Sonia.
The Irishman Abroad Liveline is now open. You can now get in touch with us and feature on our shows by sending your WhatsApp voice note to 0044 7543 122 330.
For updates on future episodes and live shows follow @jarlath on Twitter, visit www.jigser.com or email the show directly on irishmanabroadpodcast@gmail.com.
Disclaimer: All materials contained within this podcast are copyright protected. Third party reuse and/or quotation in whole or in part is prohibited unless direct credit and/or hyperlink to the Irishman Abroad podcast is clearly and accurately provided.