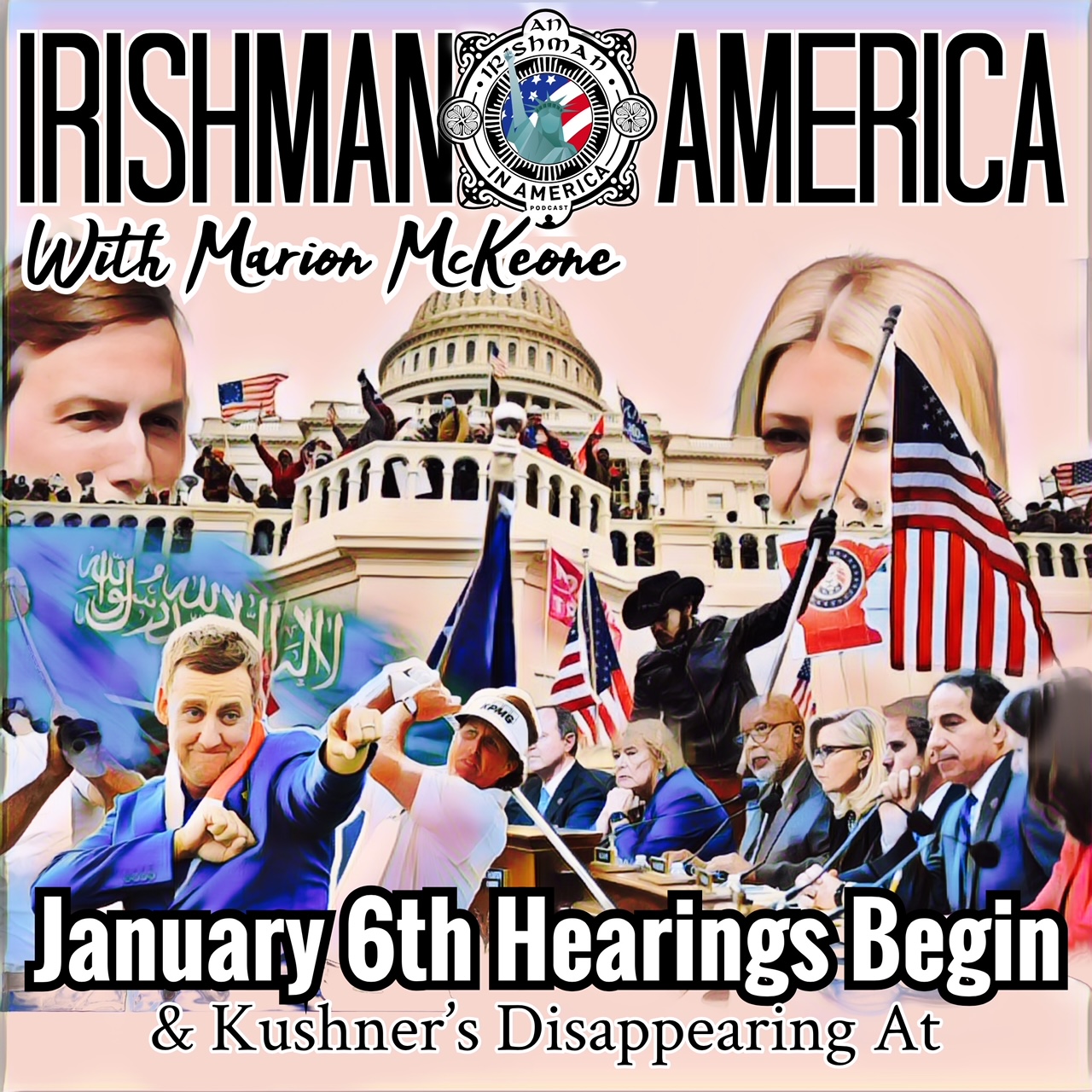 No matter how much the tv networks hype these public hearings by the January 6th committee Marion McKeone tells us why a lot of the general public just don't seem to care. With gas prices soaring to record highs worldwide who can blame them. What is the point of these public events? Is it to set the record straight or deal with a clear and present danger to democracy? As yet another "inside the White House" book threatens to reveal more about Jarred Kushner's swift exit, Marion asks why this book is said to be different from the others. Is it the authors Susan Glasser and Peter Baker? The one book everyone seems to want to read is Jarred's memoir "Breaking History". Marion delves into the LA Mayoral race, the Saudi LIV golf controversy and what you should watch on Netflix this weekend.
Hear the whole conversation by supporting us on www.patreon.com/irishmanabroad & get access to tonnes of bonus content, weekly episodes, mini series and interviews from the Irishman Abroad.
Want to submit a question or suggest a guest/topic? There's all manner of easy options.
1. Irishman Abroad Live Line: You can now get in touch with us and feature on our shows by sending your WhatsApp voice note to 00447543122330.
2. Email Jar and Marion directly on irishmanabroadpodcast@gmail.com.
For updates on future episodes and live shows follow Jar here on Twitter, visit www.jigser.com or subscribe to the YouTube channel.
Disclaimer: All materials contained within this podcast are copyright protected. Third party reuse and/or quotation in whole or in part is prohibited unless direct credit and/or hyperlink to the Irishman Abroad podcast is clearly and accurately provided.