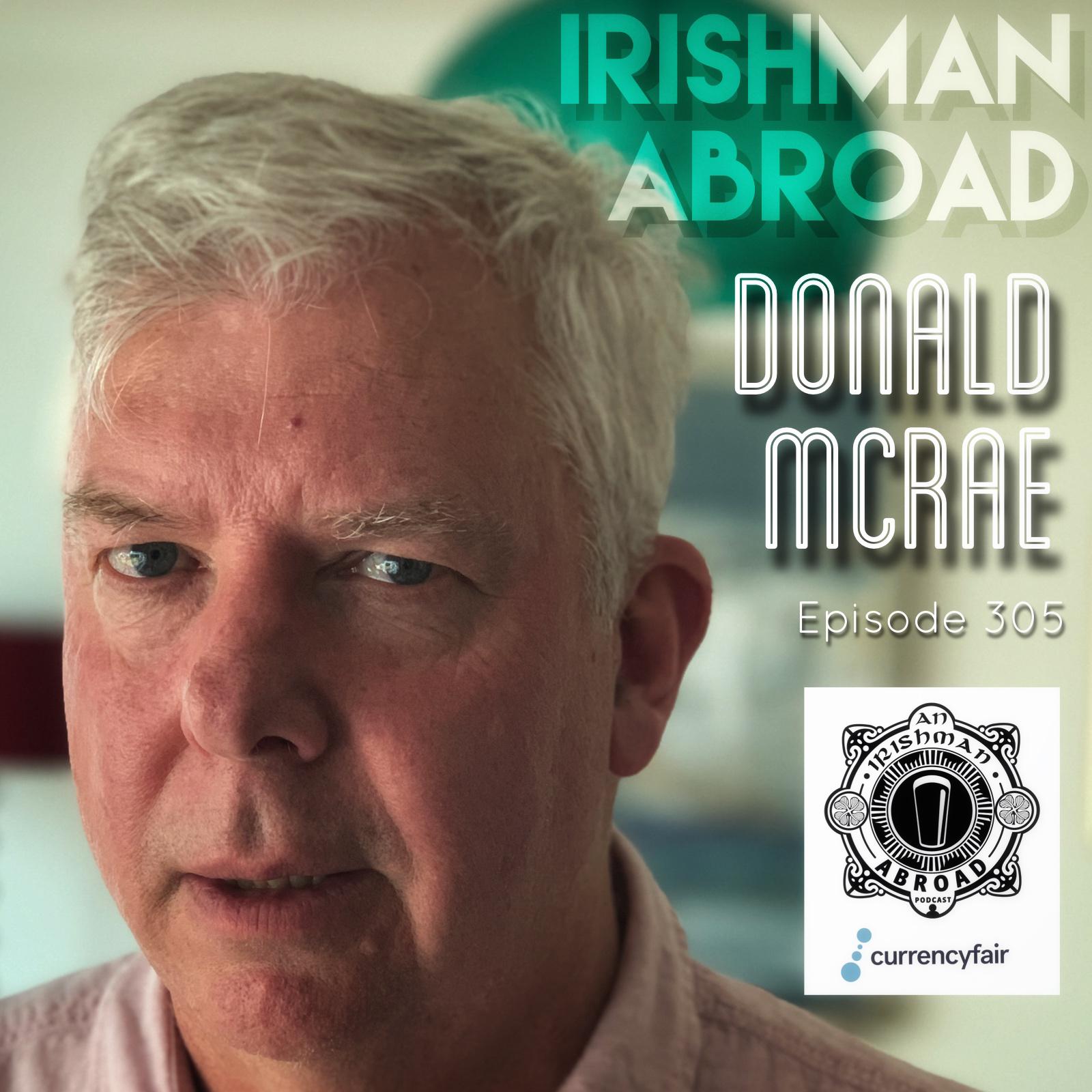 Donald McRae's new book in Sunshine Or In Shadow is an insight into Northern Ireland during the troubles that you won't find in any history book or archive news footage. It explains how, through sport of boxing, two of the most historically fraught communities somehow agreed an unwritten peace deal long before the Good Friday Agreement. In a wide ranging discussion Jarlath and Don unravel this incredible collection of tales, the central character, coach Gerry Storey and the challenges Don himself faced in creating the piece. Jarlath quizzes Don on how Storey was able to create a gym where all the boxers attending were given free passes by paramilitary forces on both Republican and Loyalist sides. 
Don goes into detail on some of the most moving aspects of the book and how invested he became in the story on a personal level. Barry McGuigan's world title winning fight offers the climax to the book but Don explains to Jarlath how Barry came close to quitting the game after one horrendous incident. Later Don goes into detail on his encounters with sporting giants such as Lebron James and what he regards as the essential components of good interviewing in journalism and in a taxi. (Patreon Full Length Version Only).
Entries are now open for the incredible "Come Home" Competition from Currencyfair.com and Irishman Abroad Podcasts. One lucky listener will win a €30,000 relocation package to help towards the cost of moving back to Ireland. To enter now visit currencyfair.com/comehome today.
 
To access the full back catalogue of 205 Irishman Abroad episodes visit patreon.com/irishmanabroad.
You can also gain access to the entire Irishman Abroad archive of episodes through our iPhone and Android Apps. Download the Irishman Abroad Android or iPhone apps for free using the links below.
itunes.apple.com/ie/app/an-irishm
…d1101165812?mt=8
play.google.com/store/apps/detail…anabroad&hl=en_IE
An Irishman Abroad is brought to you by Currency Fair. Currency Fair is the official partner of the podcast. To get great exchange rates and to avoid ridiculous bank and broker charges when transferring money to anywhere in the world go to currencyfair.com.
For updates on future episodes and live shows follow @jarlath on Twitter, visit www.jigser.com or email the show directly on irishmanabroadpodcast@gmail.com.
Disclaimer: All materials contained within this podcast are copyright protected. Third party reuse and/or quotation in whole or in part is prohibited unless direct credit and/or hyperlink to the Irishman Abroad podcast is clearly and accurately provided.