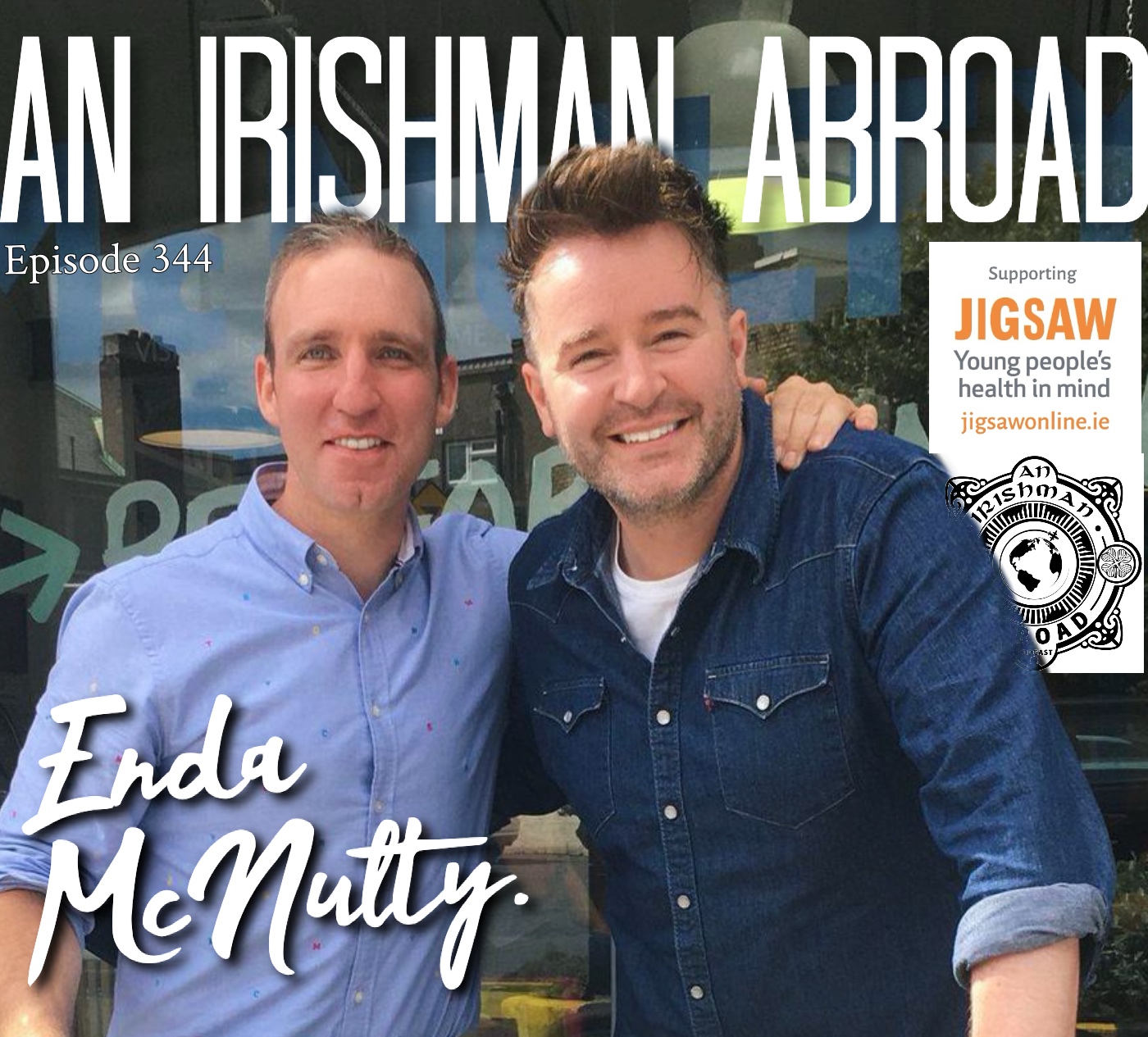 Premium
*To access this episode and to hear all of our episodes in full each week, visit www.patreon.com/irishmanabroad and sign up for just the price of a pint every month. In return, you will gain full access to our entire archive of all of the podcasts we have ever released including - An Irishman In America, Men Behaving Better and An Irishman Behind Bars. If you come over and join in the first two weeks of August 2020, you will be given something very special as an additional thanks that won't disappoint.*
If you're having difficulty working from home, finding direction, not panicking, staying calm, making a plan or adjusting to the new reality we are facing as a result of COVID-19 then this might be the hour of conversation you need. 
Enda McNulty has built his business and reputation as a mental fitness and high performance consultant by helping the likes of Kellogg's, Microsoft, Facebook and the IRFU navigate difficult times. Most of us have never faced a challenge like the one that world faces now but Enda's unique approach and straight forward guidance will help you get your head straight, plan your day, make your long term plan, cope with loss and allow for further change. 
Patreon subscribers can hear a further 30 minutes where Enda opens up about his departure from the Irish rugby set up. We also hear him identify one significant problem with Irish rugby that might raise eyebrows. Signing up for the extra content is easy and helps to keep the Irishman Abroad going now that we are an independent podcast. Visit www.patreon.com/Irishmanabroad to also access our entire archive of almost 250 episodes that are not available on iTunes.
Our charity partner is jigsawonline.ie. In these tricky times, Jigsaw provides a range of resources, advice and care for your people to help them strengthen their mental health and the skills needed to navigate life. Please visit their website and consider making a donation.
For more from Enda McNulty why not check out his award-winning consultancy mcnultyperformance.com and see how he and his team of experts can help you and your business today.
You can also gain access to the entire Irishman Abroad archive of episodes through our iPhone and Android Apps. Download the Irishman Abroad Android or iPhone apps for free using the links below.
https://apps.apple.com/ie/app/an-irishman-abroad-by-jarlath-regan/id1101165812
https://play.google.com/store/apps/details?id=irishman.jarlath.com.anirishmanabroad&hl=en_IE
For updates on future episodes and live shows follow @jarlath on Twitter, visit www.jigser.com or email the show directly on irishmanabroadpodcast@gmail.com.
Disclaimer: All materials contained within this podcast are copyright protected. Third party reuse and/or quotation in whole or in part is prohibited unless direct credit and/or hyperlink to the Irishman Abroad podcast is clearly and accurately provided.