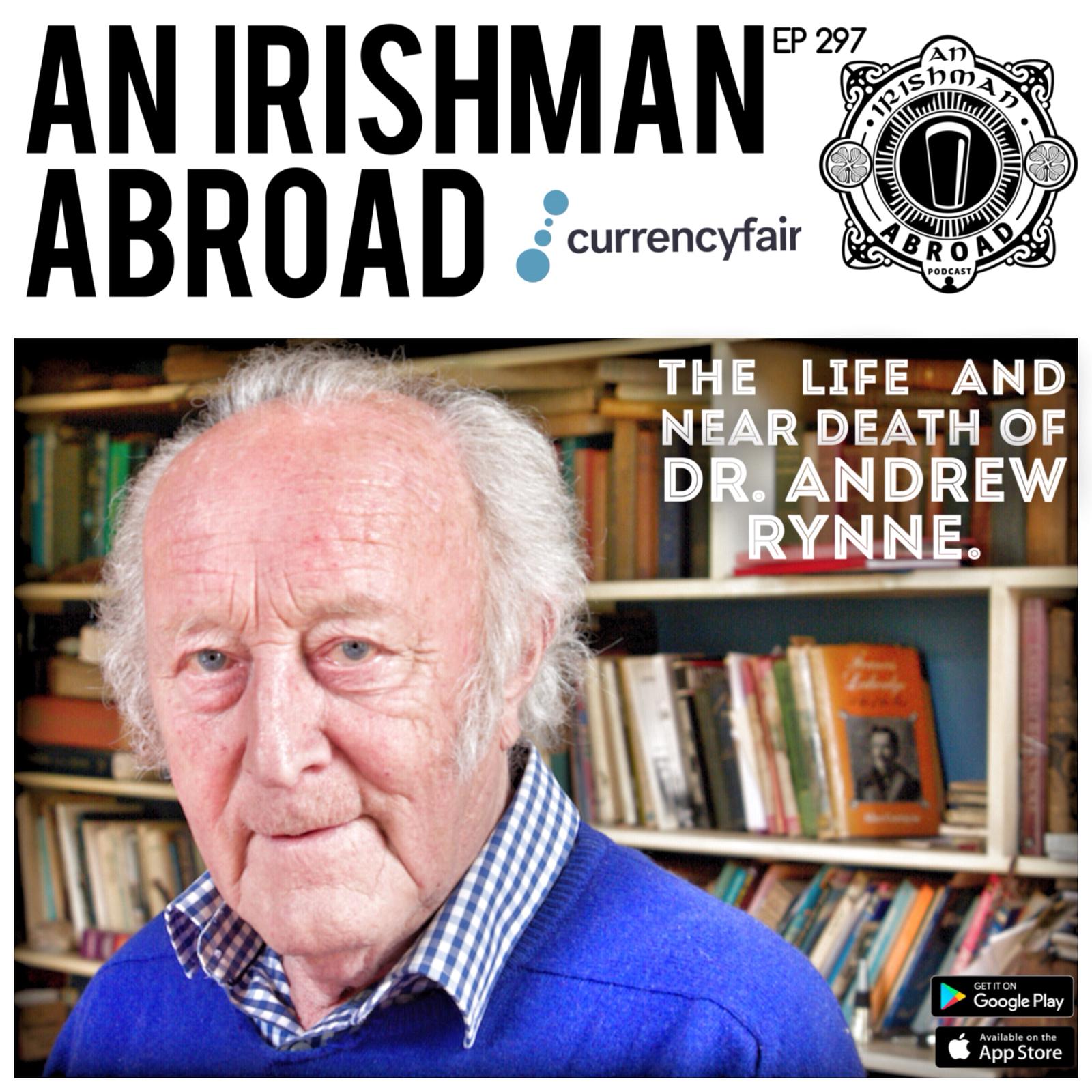 Jarlath meets Ireland's first vasectomy doctor to discuss a new short film about an attempt that was made on his life in 1990. Back when the Catholic church dictated Ireland's laws on sex and reproduction, Dr. Andrew Rynne stood up and challenged the establishment on the issues of contraception, abortion, vasectomies and more.
For his troubles he was hauled in front of the courts, splashed across the tabloids, denounced from the pulpit, disowned by his own father and shot one afternoon in the summer of 1990. Paul Webster's short film "The Vasectomy Doctor" takes us to that shocking moment and discovers why it happened. Jarlath delves deeper into Dr. Rynne's story to find out why he left Ireland for Canada only to return due to emigrant ache, how he learned to do vasectomies when nobody would teach them, how the procedure relies on touch more than sight and how taboo the issue sex was back in the late 1970s.
Later in the episode Dr. Rynne looks at the changes that porn has caused in the Irish male and why testosterone deficiency syndrome could explain more than just a loss of libido in older men. Jarlath then speaks to Paul Webster about directing the short film and gets are further insight into the life of one of Ireland's most influential and courageous medical professionals. (Patreon Full Length Version Only)
To access the full back catalogue of 197 Irishman Abroad episodes visit patreon.com/irishmanabroad.
You can also gain access to the entire Irishman Abroad archive of episodes through our iPhone and Android Apps. Download the Irishman Abroad Android or iPhone apps for free using the links below.
https://itunes.apple.com/ie/app/an-irishman-abroad-by-jarlath-regan/id1101165812?mt=8
https://play.google.com/store/apps/details?id=irishman.jarlath.com.anirishmanabroad&hl=en_IE
An Irishman Abroad is brought to you by Currency Fair. Currency Fair is the official partner of the podcast. To get great exchange rates and to avoid ridiculous bank and broker charges when transferring money to anywhere in the world go to currencyfair.com.
For updates on future episodes and live shows follow @jarlath on Twitter, visit www.jigser.com or email the show directly on irishmanabroadpodcast@gmail.com.
Disclaimer: All materials contained within this podcast are copyright protected. Third party reuse and/or quotation in whole or in part is prohibited unless direct credit and/or hyperlink to the Irishman Abroad podcast is clearly and accurately provided.