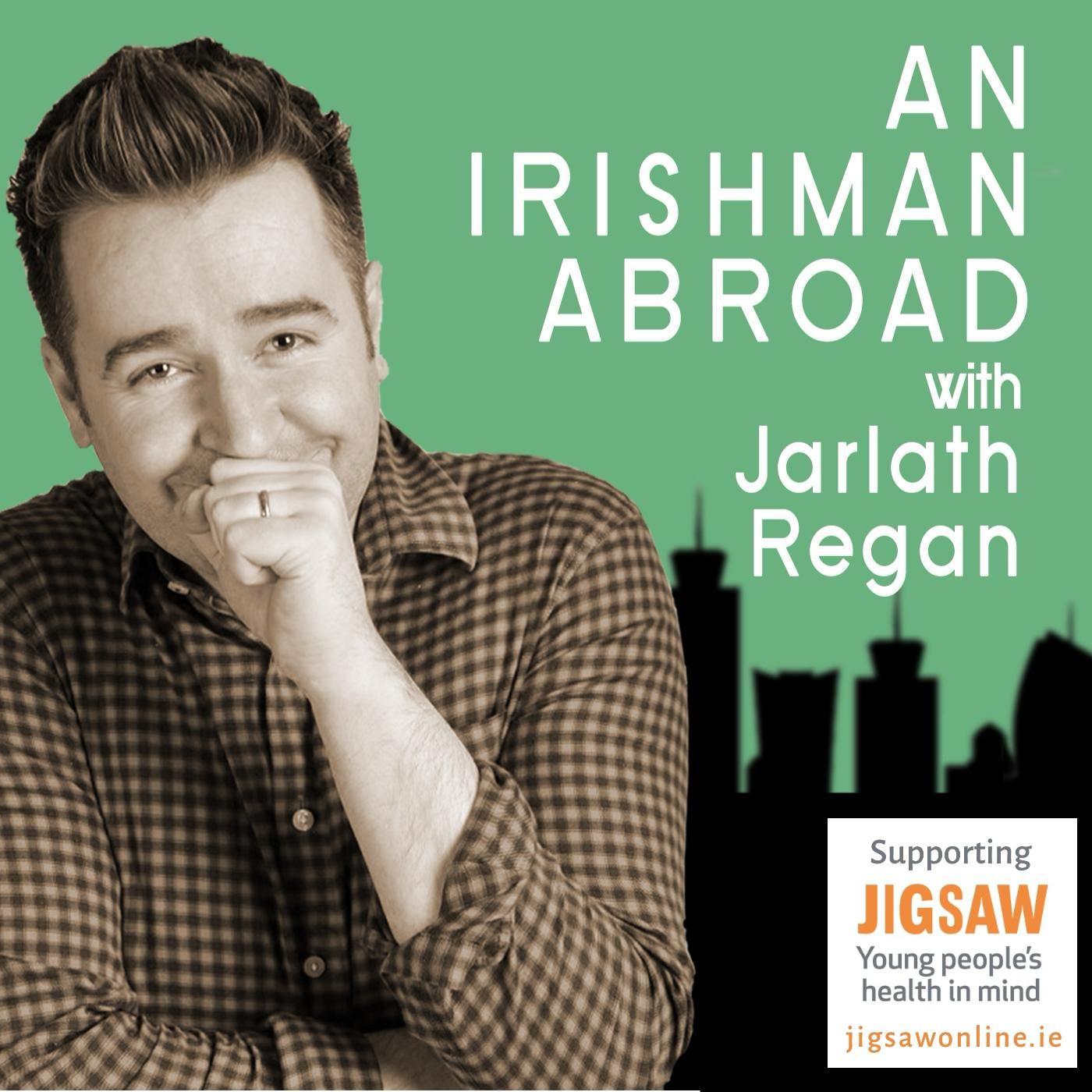 Jarlath Regan presents An Irishman Abroad - 3 diverse weekly podcasts featuring the greatest Irish people of all time talking about their lives, politics, health, wellness and everything in between. Along with regular contributors Sonia O'Sullivan (Irishman Running Abroad) and Marion McKeone (Irishman In America), these podcasts are renowned for the depth and quality of its long form interviews. Previous guests include Brian O'Driscoll, Sir Bob Geldof, Tommy Tiernan, Aisling Bea, Hozier, Sarah Silverman, John C. Reilly, Paul McGrath, Boy George, Paul Mescal, Sharon Horgan, Lisa Hannigan and Dylan Moran. To hear access the full back catalogue of hundreds of interviews dating back to 2013 and to unlock the full version of each weekly episode visit Patreon.com/irishmanabroad. An Irishman Abroad is a winner of iTunes Store's Best New Audio Podcast. The series has been featured in iTunes' "Best of" lists, Soundcloud and Podbean's Most Popular Podcasts lists in multiple years. Recommended by The Guardian, Hot Press, Huffington Post, Telegraph, Times, BBC, RTE and Podfather himself, Marc Maron.
Episodes
Friday May 26, 2023
Friday May 26, 2023
Did we just watch the ending or the launch of Ron DeSantis's campaign for the GOP presidential nomination. The cyberspace dumpster fire event with Elon Musk was breathtakingly bad from the first glitch to the spluttering end. Marion and I discuss the Twitter space that announced his running which was way worse than any Zoom call with your parents. Viewership bottomed out at 100,000 leaving some to wonder if his chances of winning are all but gone.
The only way is up now for DeSantis. As he begins his campaign in person, what new set of circumstances could hand him the win even after this debacle. A tornado, physical or legally hitting Trump, is not out of the question. We look at Ron's chances alongside some other politicians in the running and where they fall in the GOP rankings. (Go to www.patreon.com/irishmanabroad to access the full.)
How did one woman's complaint lead to the banning of American poet laureate Amanda Gorman's poem in a Miami school district? Marion discusses DeSantis' regressive laws in Florida and how they're impacting education, such as controlling the discussion of slavery in classrooms across the state.
What's going to happen with the debt ceiling? As Marion feels my eyes roll back into my head discuss this never ending snooze fest of a news story. Could this trigger a global recession? And do American's want a president that is right and conciliatory or wrong and strong? As always, Marion explains.
I'll be doing my latest standup show in Liverpool, Newcastle, Edinburgh, Glasgow, Armagh, Kilkenny, Naas, Birmingham, London and Tralee to why not grab a ticket while you can. All the other dates have fully sold out! 
—
If you'd like to contact me, that is easy too. You know what to do!
1. Irishman Abroad Live Line: You can now get in touch with us and feature on our shows by sending your WhatsApp voice note to 00447543122330.
2. Email Jar, Sonia and Marion directly on irishmanabroadpodcast@gmail.com.
For updates on future episodes and live shows follow Jar here on Twitter, visit jigser.com or subscribe to the YouTube channel here.
Disclaimer: All materials contained within this podcast are copyright protected. Third party reuse and/or quotation in whole or in part is prohibited unless direct credit and/or hyperlink to the Irishman Abroad podcast is clearly and accurately provided.