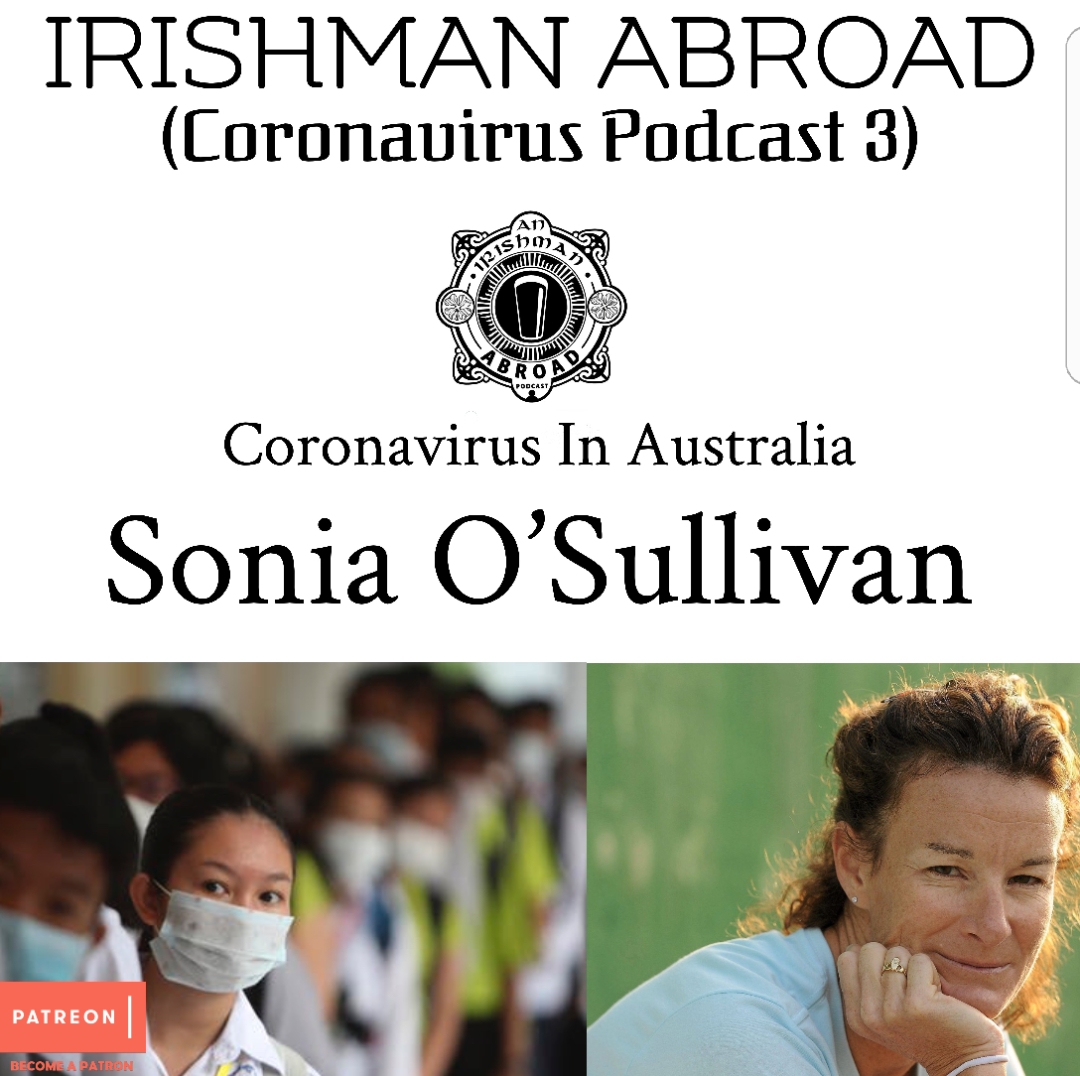 Premium
*To access this episode and to hear all of our episodes in full each week, visit www.patreon.com/irishmanabroad and sign up for just the price of a pint every month. In return, you will gain full access to our entire archive of all of the podcasts we have ever released including - An Irishman In America, Men Behaving Better and An Irishman Behind Bars. If you come over and join in the first two weeks of August 2020, you will be given something very special as an additional thanks that won't disappoint.*
For the third instalment of our mid-week coronavirus special episode, we are joined from Australia by the Irish sporting legend Sonia O'Sullivan.
Sonia has already made the headlines this week with her calls for the Olympics to be postponed due to the coronavirus pandemic. 
Sonia explains the current state-of-play for those living in Australia, her sympathy for athletes who will have careers affected by the virus and why we all really need to truly appreciate what we have right now.
To gain access to the entire back-catalogue of almost 250 Irishman Abroad episodes that are not available on iTunes, become an Irishman Abroad patron for just the price of a pint every month at www.patreon.com/irishmanabroad