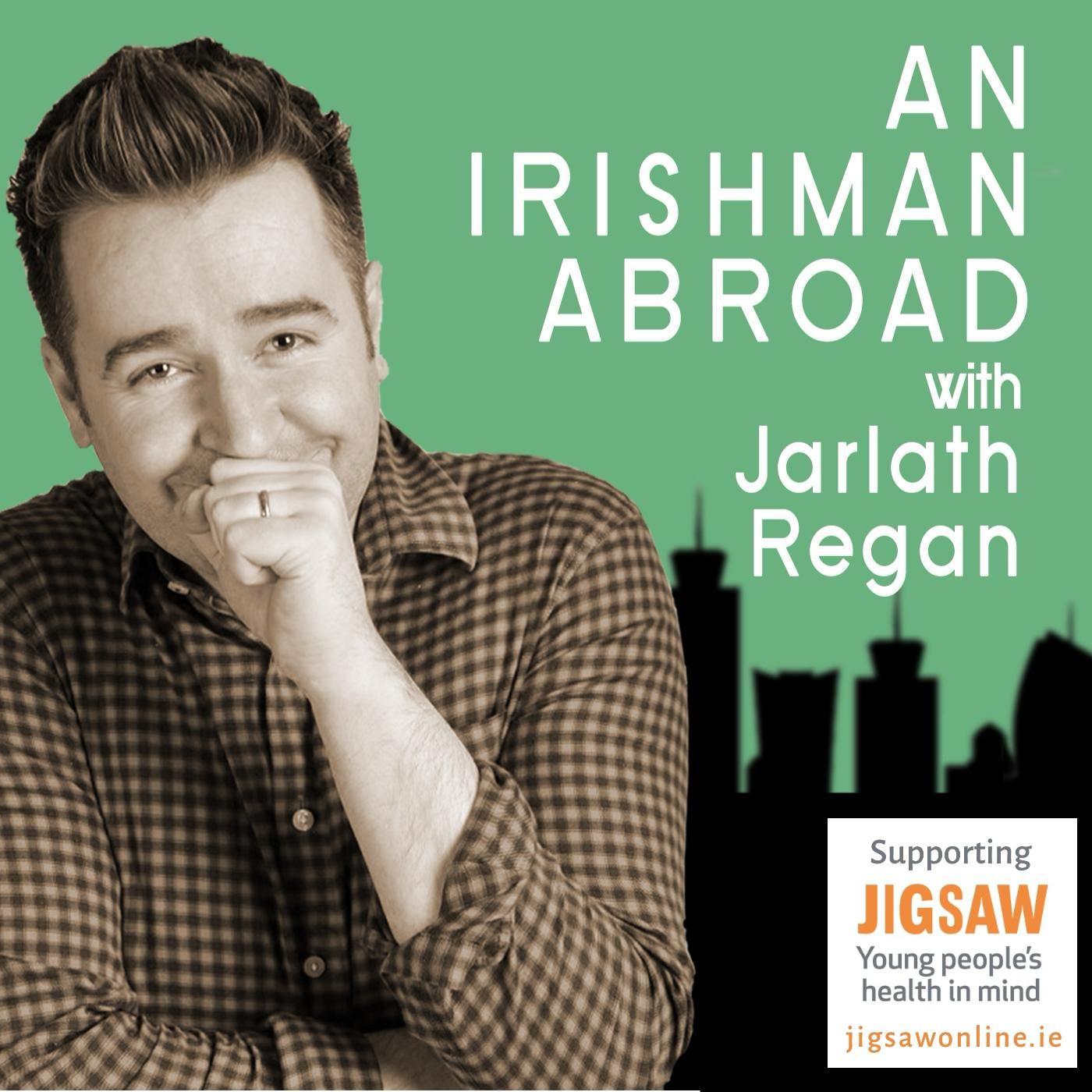 Jarlath Regan presents An Irishman Abroad - 3 diverse weekly podcasts featuring the greatest Irish people of all time talking about their lives, politics, health, wellness and everything in between. Along with regular contributors Sonia O'Sullivan (Irishman Running Abroad) and Marion McKeone (Irishman In America), these podcasts are renowned for the depth and quality of its long form interviews. Previous guests include Brian O'Driscoll, Sir Bob Geldof, Tommy Tiernan, Aisling Bea, Hozier, Sarah Silverman, John C. Reilly, Paul McGrath, Boy George, Paul Mescal, Sharon Horgan, Lisa Hannigan and Dylan Moran. To hear access the full back catalogue of hundreds of interviews dating back to 2013 and to unlock the full version of each weekly episode visit Patreon.com/irishmanabroad. An Irishman Abroad is a winner of iTunes Store's Best New Audio Podcast. The series has been featured in iTunes' "Best of" lists, Soundcloud and Podbean's Most Popular Podcasts lists in multiple years. Recommended by The Guardian, Hot Press, Huffington Post, Telegraph, Times, BBC, RTE and Podfather himself, Marc Maron.
Episodes
Friday Aug 11, 2023
Friday Aug 11, 2023
Marion McKeone defends the honour of the LA's drug free shark population after rumours surface of rampant drug use among sea life in Florida. It can only mean one thing, it's time for another episode of Irishman In America, Ireland's number one political news podcast with comedian Jarlath Regan. This week Jar and Marion examine curious modesty of Joe Biden and his administration, the cost of living crisis and Donald Trump's attempt to corrupt the jury pool in Georgia. Why is there no law to stop the slander of Fani Willis? What is behind the actor's strike? 100 days in and neither side seems willing to budge. There's even more over on Patreon for our members including why the FBI shot a man in Utah who sent threatening messages to the President and why the wheels are coming off Ron DeSantis's rickety band wagon. There's also Marion's picks of the week and more.
Jarlath is going out on tour. He will be doing his latest standup show "Yer Man" across the autumn and winter. Why not grab a ticket while you can. All the dates are selling out! https://linktr.ee/IrishmanAbroad
For double size episodes each week and access to Marion's American scandals series, why not visit www.patreon.com/irishmanabroad today.
If you'd like to contact me, that is easy too. You know what to do!
1. Irishman Abroad Live Line: You can now get in touch with us and feature on our shows by sending your WhatsApp voice note to 00447543122330.
2. Email Jar, Sonia and Marion directly on irishmanabroadpodcast@gmail.com.
For updates on future episodes and live shows follow Jar here on Twitter, visit www.jigser.com or subscribe to the YouTube channel here.
Disclaimer: All materials contained within this podcast are copyright protected. Third party reuse and/or quotation in whole or in part is prohibited unless direct credit and/or hyperlink to the Irishman Abroad podcast is clearly and accurately provided.