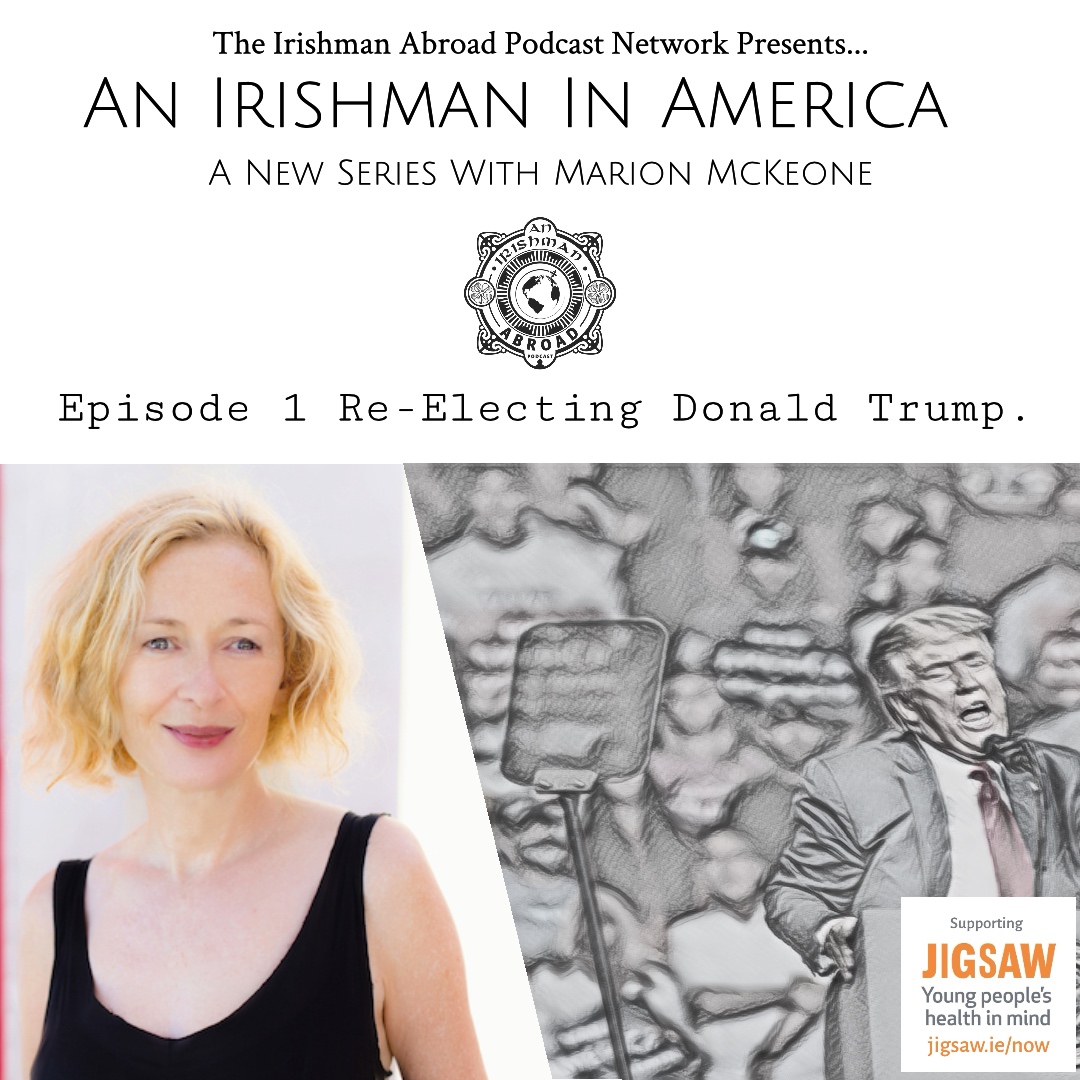 Premium
*To access this episode and to hear all of our episodes in full each week, visit www.patreon.com/irishmanabroad and sign up for just the price of a pint every month. In return, you will gain full access to our entire archive of all of the podcasts we have ever released including - An Irishman In America, Men Behaving Better and An Irishman Behind Bars. If you come over and join in the first two weeks of August 2020, you will be given something very special as an additional thanks that won't disappoint.*
Marion McKeone, Ireland's foremost reporter on the United States, joins Jarlath for a new weekly mini-pod series in the lead up to the most important Presidential Election in living memory. Each week Jarlath and Marion will examine the most recent development in the race for the White House. The first episode looks at the current shift in momentum away from Trump, his rambling Tulsa address and the impact of the murder of George Floyd.
McKeone is US correspondent for The Sunday Business Post and Today FM and was formerly US editor for The Sunday Tribune. She has also written for The Guardian, New York Times, and The Irish Times, and is a regular contributor to RTÉ current affairs programmes. She has covered all the major political events in the US from 9/11 and through the presidencies of Bush, Obama, and Trump.
To gain access to the entire back-catalogue of over 250 Irishman Abroad episodes that are not available on iTunes for just the price of a pint every month visit www.patreon.com/irishmanabroad.