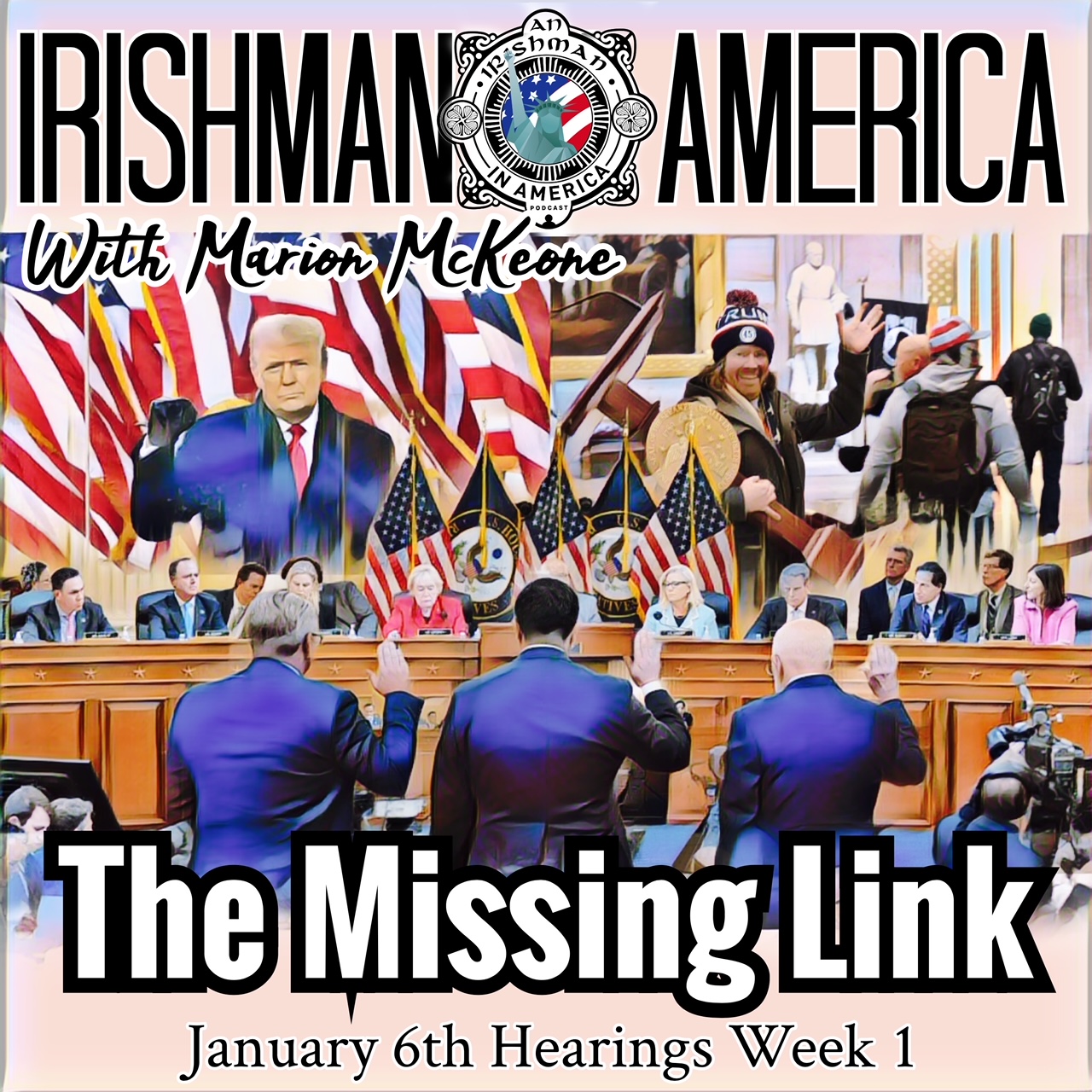 Can a direct link be established between Donald Trump and the storming of the Capitol? The next two weeks of evidence might be the closest Democrats will ever get. Just one week ago we asked if there was any point to the public hearings by the House select committee investigating the Jan. 6 attack on the U.S. Capitol. After just one sitting we got a definitive, "Yes!" Marion McKeone is on the ground and watching every single minute so you don't have to. She gives us her "take aways" from week one, the moments that matter and what to expect from here. The nonsense of Mike Pence being elevated to a hero gets laughed out of the podcast studio and the lost takes of the "we love you" message Donald sent to the rioters may never see the light of day.
In the full-size Patreon exclusive extended cut (available at Patreon.com/irishmanabroad), Marion delves deeper into some of the "revelations" that aren't really revelations and then turns her sights to the 2024 election. Questions over whether Joe Biden will be too old to handle the job abound this week and the biggest interest rate hike in decades sent the markets into turmoil. As usual Marion explains what it all means and recommends what's good to watch this weekend.
Want to submit a question or suggest a guest? 
1. Irishman Abroad Live Line: You can now get in touch with us and feature on our shows by sending your WhatsApp voice note to 00447543122330.
2. Email Jar directly on irishmanabroadpodcast@gmail.com.
For updates on future episodes and live shows follow Jar here on Twitter, visit www.jigser.com or subscribe to the YouTube channel here.
Disclaimer: All materials contained within this podcast are copyright protected. Third party reuse and/or quotation in whole or in part is prohibited unless direct credit and/or hyperlink to the Irishman Abroad podcast is clearly and accurately provided.