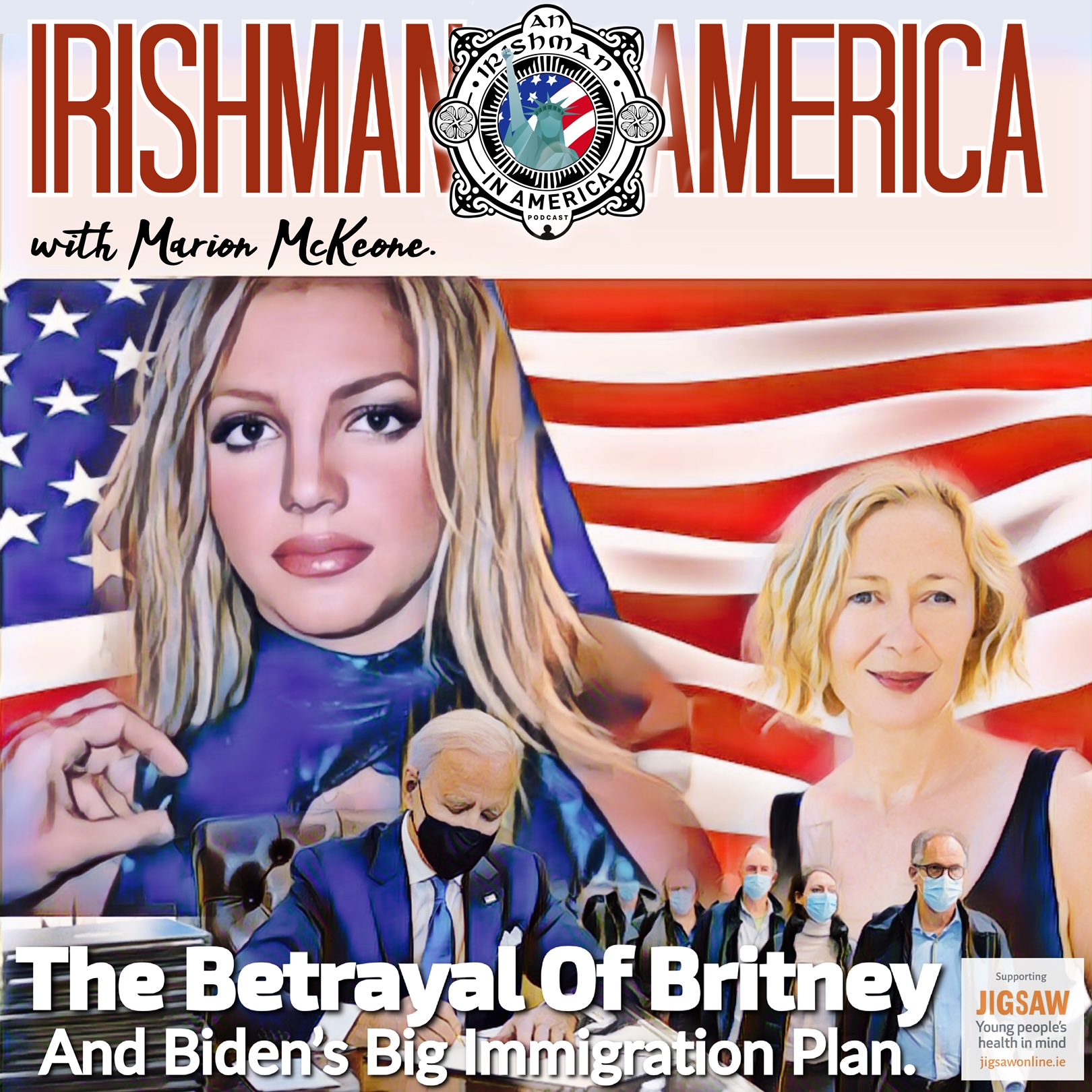 If President Joe Biden gets his immigration bill passed there will be a path for 11 million illegal aliens to get American citizenship. Marion explains what the President will have to do and why the term alien is being changed. Jarlath asks about the impact the bill could have for then undocumented Irish in America. Vicious snow storms have rocked Texas this week leaving millions without power. The crisis on top of a crisis brings to mind the humanitarian crisis at the border and Jarlath asks if President Biden has made any moves to change conditions there. Finally Marion examines the "Framing Britney" documentary and some of the most despicable characters involved. This conversation covers a lot including the delay in revealing Trump's tax returns and China's attempt to claim that the virus emerged from a Maryland laboratory rather than Wuhan.
If you have a question for Marion please send it through to
irishmanabroadpodcast@gmail.com
and Jarlath will do his best to include it in the next episode.
Supplementary research provided by John Meagher.
To hear this episode in full each week and to gain access to the entire back-catalogue of over 400 Irishman Abroad episodes that are not available on iTunes for just the price of a pint every month visit
www.patreon.com/irishmanabroad
.  
Our charity partner is
jigsawonline.ie
. In these tricky times, Jigsaw provides a range of resources, advice and care for your people to help them strengthen their mental health and the skills needed to navigate life. Please visit their website and consider making a donation.
Disclaimer: All materials contained within this podcast are copyright protected. Third party reuse and/or quotation in whole or in part is prohibited unless direct credit and/or hyperlink to the Irishman Abroad podcast is clearly and accurately provided.